Your First Look at OVER THE GARDEN WALL: DISTILLATORIA from BOOM! Studios & Cartoon Network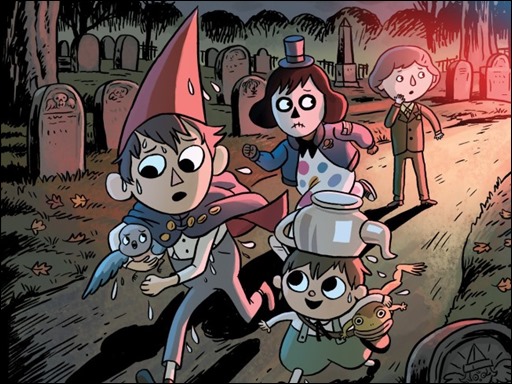 Discover A New Adventure with Greg & Wirt in An All-New Original Graphic  Novel in November 2018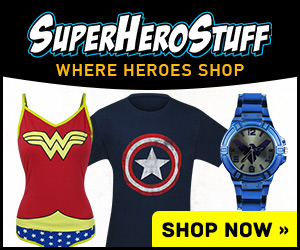 Here's an extensive first look at Over The Garden Wall: Distillatoria, an original graphic novel by writer Jonathan Case and artist Jim Campbell, on sale November 21st, 2018 from BOOM! Studios.
Press Release
BOOM! Studios, in partnership with Cartoon Network, today unveiled a first look at OVER THE GARDEN WALL: DISTILLATORIA OGN, an all-new original graphic novel inspired by the Emmy Award®-winning Cartoon Network mini-series. Eisner Award-winning writer Jonathan Case (Dear Creature) and Eisner Award-winning Over the Garden Wall artist Jim Campbell present an all-new story perfect for long time fans and new readers alike, in a new story arriving in stores November 2018
While exploring the Unknown, Greg and Wirt suddenly find themselves back home—only it looks like they brought Beatrice back with them?! Now, it's up to them to help Beatrice return safely to the Unknown before anyone realizes she can talk. But it looks like something sinister might be happening in the shadows and everything might not be as it seems. It's a mad dash filled with friendship, love, Sara, and learning that home might be a lot further away than you think.
"The world of Over The Garden Wall is rich and filled with so many mysteries that we'll never be able to uncover them all — but Jonathan and Jim are doing their best to attempt it," said Whitney Leopard, Editor, BOOM! Studios. "OVER THE GARDEN WALL: DISTILLATORIA follows Greg, Wirt, and Beatrice on an all-new adventure that only gets even more exciting with each turn of the page. We're thrilled to have a chance to continue to work with these amazing characters, and this book will just remind you why you fell in love with them in the first place."
OVER THE GARDEN WALL: DISTILLATORIA OGN is the latest release from BOOM! Studios' critically acclaimed KaBOOM! imprint, publisher of world-class licensed series such as Adventure Time, Steven Universe, Peanuts, and Garfield, along with original series like Brave Chef Brianna by Sam Sykes and Selina Espiritu, and The Deep by Tom Taylor and James Brouwer.
Print copies of OVER THE GARDEN WALL: DISTILLATORIA OGN will be available for sale on November 21st at local comic book shops (use comicshoplocator.com to find the nearest one) and on November 28th at book stores or at the BOOM! Studios webstore. Digital copies can be purchased from content providers, including comiXology, iBooks, Google Play, and the BOOM! Studios app.
For more on OVER THE GARDEN WALL: DISTILLATORIA OGN and other projects from BOOM! Studios, stay tuned to www.boom-studios.com and follow @boomstudios on Twitter.