NINJA-K #7 Is Putting A Team Together With Christos Gage & Juan José Ryp – In Stores May!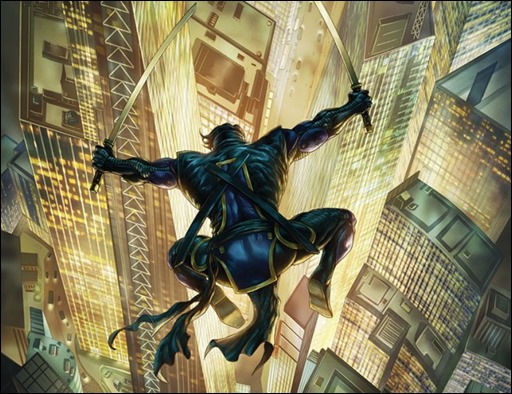 "THE COALITION" spells doom!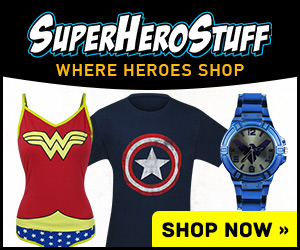 Here's your first look at Ninja-K #7 by writer Christos Gage and artist Juan Jose Ryp, on sale May 16th, 2018 from Valiant Comics.
Press Release
As first revealed at Comicosity, Valiant is proud to present your first look inside NINJA-K #7, the next chapter of the EXPLOSIVE NEW ONGOING SERIES by renowned writer Christos Gage (Netflix's Daredevil) and incendiary artist Juan José Ryp (BRITANNIA)! On May 16th, "THE COALITION" delivers another fatal strike against Colin King, the elite secret agent known as Ninjak, as he forges new alliances to face off against an unfathomable threat!
For decades, the mysterious figure known as the Jonin trained and tutored the agents of MI6's Ninja Programme. In his hands, the men and women of Britain's most elite secret service were refined into more than spies… They became human weapons capable of inflicting extraordinary damage and defying the laws of nature itself. Now, after decades thought dead, this master killer has resurfaced…and recruited a new circle of undying, seemingly ageless powerhouses from across the Valiant Universe for reasons unknown. The Jonin's revenge will cast a long shadow – and, to meet it head on, Ninjak has assembled his own squadron of heavy-hitting heroes – including Livewire, Dr. Mirage, Punk Mambo, and GIN-GR – for the ultimate black-ops mission!
On May 16th, master storytellers Christos Gage and Juan José Ryp unleash NINJA-K #7, the next chapter in an international super-spy thriller colliding Valiant's newest superteams together in an untold show of force – featuring covers by Tonci Zonjic (Who is Jake Ellis?), Alan Quah (Orphan Black), Clayton Crain (RAI), and Das Pastoras (The Mighty Thor)!
Plus: Get caught up on the hidden history of MI6's deadliest agents with the NINJA-K VOL. 1: THE NINJA FILES TPB – collecting the series' senses-shattering first arc from acclaimed writer Christos Gage and superstar artist Tomás Giorello (X-O MANOWAR), in stores now for just $9.99! For nearly a century, MI6, the most elite branch of Britain's clandestine intelligence service, has honed a ruthlessly effective, top-secret division – THE NINJA PROGRAMME – into one of its nation's most finely wielded weapons. But now… an unknown enemy is hunting and killing members of THE NINJA PROGRAMME one by one – and NINJAK is next on the list…
For more information, visit Valiant on Facebook, Twitter, Tumblr, Instagram, and ValiantEntertainment.com.
For Valiant merchandise and more, visit ValiantStore.com.
NINJA-K #7
Written by CHRISTOS GAGE
Art by JUAN JOSÉ RYP
Cover A by TONCI ZONJIC (MAR182008)
Cover B by ALAN QUAH (MAR182009)
Interlocking Variant by CLAYTON CRAIN (MAR182010)
Ninjak Icon Variant by DAS PASTORAS (MAR182011)
$3.99 | 32 pgs. | T+ | On Sale MAY 16th (FOC – 4/23/2018)
NINJA-K VOL. 1: THE NINJA FILES TPB
Written by CHRISTOS GAGE
Art by TOMÁS GIORELLO with ARIEL OLIVETTI, JUAN JOSÉ RYP, and ROBERTO DE LA TORRE
Cover by TREVOR HAIRSINE
$9.99 | 160 pgs. | T+ | On Sale NOW!
TRADE PAPERBACK | ISBN: 978-1-68215-259-1