First Look: IMPERIUM #5 – Joshua Dysart and Scot Eaton Lead BROKEN ANGELS in June!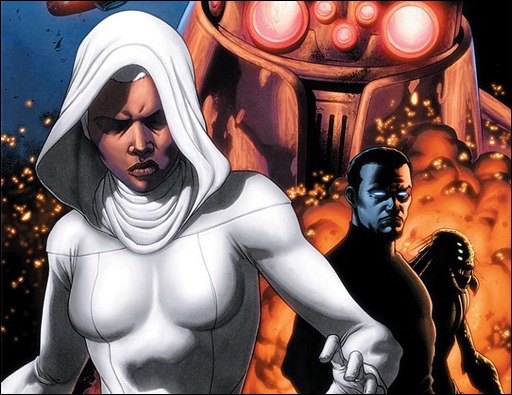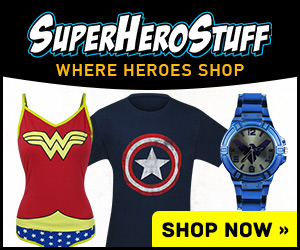 Here's your first look at several pages from Imperium #5 by writer Joshua Dysart and artist Scot Eaton, on sale June 3rd, 2015 from Valiant Comics.
Press Release
Valiant is proud to present an advance preview of IMPERIUM #5 – the FIRST ISSUE of BROKEN ANGELS, a monstrous new story arc from New York Times best-selling writer Joshua Dysart (HARBINGER) and veteran artist Scot Eaton (X-Men: Legacy, Battle Scars)!
On June 3rd, jump on board here with an all-new starting point for the series Comic Vine calls "smart and entertaining, gorgeous yet gruesome" as telekinetic despot Toyo Harada, inhuman robot Mech Major, super-powered terrorist Gravedog and lab-grown alien killing machine Lord Vine-99 deploy for their first field mission…and attempt to recruit a new member more dangerous than all of them combined!
Toyo Harada will create utopia…he just needs the right weapons first! The most powerful man in the world has collected an assembly of monsters, killers, and super-villains…and now he's set his sights on the last asset his team needs: the renegade scientist called Broken Angel. The only thing standing in his way — an army of enhanced soldiers…guarding a top-secret, highly fortified Project Rising Spirit facility…deep underwater! The impossible heist begins here!
The world's most deadly team of monsters and malcontents is nearly complete…and, on June 3rd, the final component of Toyo Harada's superhuman arsenal is within reach in BROKEN ANGELS – an all-new story arc and perfect jumping-on point beginning in IMPERIUM #5! Featuring covers by Kano (THE DELINQUENTS), Scot Eaton (Black Panther), CAFU (UNITY), Robert Gill (BOOK OF DEATH), and Sina Grace (Burn the Orphanage), Toyo Harada's mission to shape the future of humanity – by any means necessary – gains brutal new ally right here, only in IMPERIUM #5!
IMPERIUM #5 (NEW ARC! "BROKEN ANGELS" – PART 1)
Written by JOSHUA DYSART
Art by SCOT EATON
Cover A by KANO (APR151761)
Cover B by SCOT EATON (APR151762)
Cover C by CAFU (APR151763)
Variant Cover by ROBERT GILL (APR151764)
Variant Cover by SINA GRACE (APR151765)
$3.99 | 32 pages | T+ | On sale JUNE 3 (FOC – 5/11/15)