HARBINGER WARS #2 Can't Escape the HARADA PROTOCOL!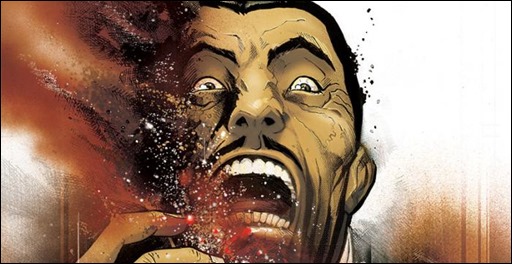 Here is your first look at all the covers and four unlettered pages from Harbinger Wars #2 by Joshua Dysart, Duane Swierczynski, & Clayton Henry – on sale May 1st, 2013 from Valiant Comics.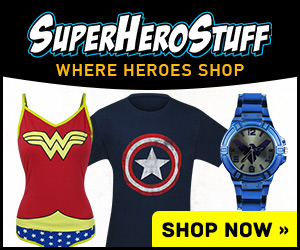 Press Release
Valiant is proud to present an advance preview of Harbinger Wars #2 (of 4) – the second issue of the uncompromising crossover event by Joshua Dysart, Duane Swierczynski, and Clayton Henry. After decades of secret conflict, Toyo Harada has managed in one fell swoop to cripple Project Rising Spirit through the masterful manipulation of key players in the Valiant Universe. But there's one failsafe that not even he could ever have anticipated… Initiate the Harada Protocol!
After billions of dollars and years of development, Project Rising Spirit finally produced a weapon capable of taking down the world's most powerful psionic – a weapon they called Bloodshot. Now, in the deserts outside Las Vegas, their escaped Harbinger hunter has finally come face-to-face with the man he was engineered to eliminate and his secret programming is about to unleash a whole new set of deadly, upgraded abilities – whether he wants it to or not! And soon Harada will discover firsthand what it means to combat an adversary that doesn't want justice, retribution, or power. It only wants him. Dead. And any casualties are acceptable – even Bloodshot himself.
Get a ringside seat for the epic confrontation that will redefine two of the most powerful players in the Valiant Universe on May 1st in Harbinger Wars #2 (of 4) – the second staggering act of Valiant's first crossover event!
For more information on Bloodshot, Harbinger and the rest of the Valiant Universe, visit Valiant on Facebook, on Twitter, or at ValiantUniverse.com.
HARBINGER WARS #2 (of 4)
Written by JOSHUA DYSART & DUANE SWIERCZYNSKI
Art & Cover by CLAYTON HENRY (MAR131316)
Pullbox Exclusive Variant by LEWIS LAROSA (MAR131317)
Variant Cover by CLAYTON CRAIN (MAR131318)
Variant Cover by STEPHANE PERGER (MAR131319)
$3.99/T+/32 pgs.
– The Comic Book Critic