Matt Kindt & Doug Braithwaite Declare HARBINGER WARS 2 #0 – Shipping in December!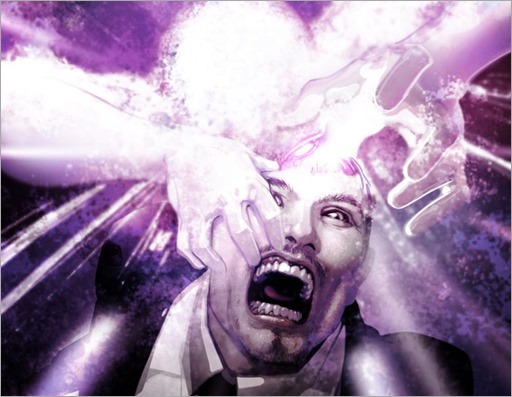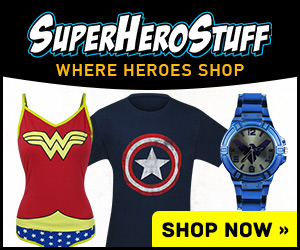 Here's your first look at Harbinger Wars 2 #0 by writer Matt Kindt & artist Doug Braithwaite, on sale in December 2018 from Valiant Comics.
As first revealed at Newsarama, Valiant is proud to debut your first look inside HARBINGER WARS 2 #0 – an exclusive, limited-edition prelude to the publisher's powerful 2018 crossover event that will only be made available EXCLUSIVELY to fans that redeemed mail-away coupons in HARBINGER RENEGADE #1-4!
This December, the march toward the biggest and most ambitious Valiant event ever attempted starts right here with a standalone introduction from New York Times best-selling writer Matt Kindt (X-O MANOWAR, DIVINITY) and explosive artist Doug Braithwaite (X-O MANOWAR, ARMOR HUNTERS) that will set the stakes for next summer's seismic comics conflict!
Available only to fans that have redeemed four mail-away coupons included in HARBINGER RENEGADE #1-4, HARBINGER WARS 2 #0 will lay the foundation for the bloodied future that has been foreseen by the world's most high-powered threat: Alexander Solomon, Toyo Harada's former protege and the Renegade's newest adversary! But there are those that even Solomon fears… And, as the march toward HARBINGER WARS 2 builds over the coming year, a new and terrible force is about to reveal itself to the heroes of the Valiant Universe!
Featuring the Harbinger Renegades, H.A.R.D. Corps, and surprise guests assembled from throughout the Valiant Universe, HARBINGER WARS 2 #0 has been produced as a reward for Valiant's most ardent longtime fans and the events of the issue will be entirely self-contained. As such, HARBINGER WARS 2 #0 will enhance, but not directly impact comprehension of, the primary HARBINGER WARS 2 comics event coming soon to comic shops everywhere.
THEN: On May 2nd, 2018, two of the most powerful creative minds in comics today – New York Times best-selling writer Matt Kindt (X-O MANOWAR, DIVINITY) and Academy Award nominee Eric Heisserer (SECRET WEAPONS) – join the powerhouse artistic team of Tomás Giorello (X-O MANOWAR, NINJA-K) and Raúl Allen (SECRET WEAPONS) for the FIRST ISSUE of the summer's biggest comics event in HARBINGER WARS 2 #1 (of 4)!
Utilizing an expansive, new and never-before-attempted comics format, each issue of the HARBINGER WARS 2 event will come fully loaded with 48 pages of content and two complete, full-length 22-page stories chronicling dueling fronts in the nationwide battle that will soon consume the Valiant Universe's most powerful forces. The first, by writer Matt Kindt and artist Tomás Giorello – the blockbuster creative team that launched X-O MANOWAR, the most successful independent series of 2017 – will feature the head-on collision of the Harbinger Renegades and the newly returned X-O Manowar. The second, by writer Eric Heisserer and artist Raúl Allen with Patricia Martín – reuniting the all-star creators behind SECRET WEAPONS, 2017's most successful independent limited series – will thrust Livewire and her new team of recruits into the center of a power struggle with the potential to tear America apart…
For the rare and immensely powerful subset of humanity known as psiots, their unique abilities have come with an enormous cost. Once, their existence was known only to a select few. Now, the revelation that thousands of these latent telekinetic "harbingers" secretly live among us…with the potential to become active any moment…has led the American government to a dramatic tipping point…
Armed with new extra-governmental authority, the deep-black military contractor known as OMEN has been authorized to identify, evaluate, and, if need be, eliminate all super-normal threats to the homeland. H.A.R.D. Corps units have been deployed into cities and towns across the United States to enforce their orders.
In the east, one of the most powerful minds on Earth, Peter Stanchek, is leading his band of Renegades across the country, activating any potential psiots willing to join them, and building an insurrection force of ultra-powerful and unwieldy new powers that will soon bring war to OMEN's doorstep…and the unstoppable force known as X-O Manowar raging back to Earth…
In the west, Livewire – the telekinetic technopath with the ability to bend machines and computers to her will – will be forced to choose between her former allies…or her newfound team of Secret Weapons. As the situation escalates beyond human control, the United States will be plunged into darkness from coast to coast, launching Bloodshot and Ninjak into a dangerous mission to neutralize their one-time teammate – and setting the stage for the most shocking, most violent, and most consequential clash of powers ever witnessed in the history of the Valiant Universe!
Next summer, the cataclysmic comics event of the New Year erupts in full force as X-O Manowar, Livewire, the Harbinger Renegades, Bloodshot, the Secret Weapons, Ninjak, and a cast of thousands draw their battle lines in HARBINGER WAR 2 #1 (of 4) –  featuring covers by superstar artist J.G. Jones (Final Crisis) and more top talents soon to be revealed!
For more information, visit Valiant on Facebook, Twitter, Tumblr, Instagram, and ValiantEntertainment.com.
For Valiant merchandise and more, visit ValiantStore.com.
HARBINGER WARS 2 #0*
Written by MATT KINDT
Art by DOUG BRAITHWAITE
Cover by CLAYTON CRAIN
$3.99 | 18 pgs. | T+ | Shipping DECEMBER 2017
*Available only to fans who submitted the four mail-away coupons included in HARBINGER RENEGADE #1-4
HARBINGER WARS 2 #1 (of 4)
Written by MATT KINDT & ERIC HEISSERER
Art by TOMAS GIORELLO & RAUL ALLEN
Cover by J.G. JONES
$3.99 | 48 pgs. | T+ | On Sale MAY 2nd, 2018