MAYOR FISK!
Kingpin Rules In DAREDEVIL #595!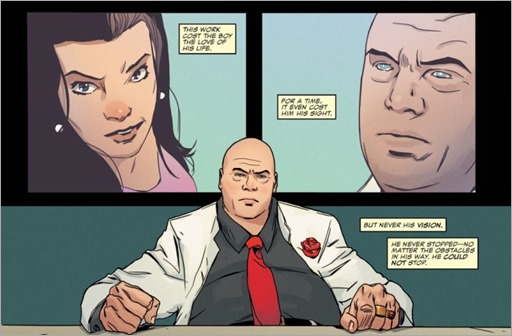 Your first look at the new Legacy issue!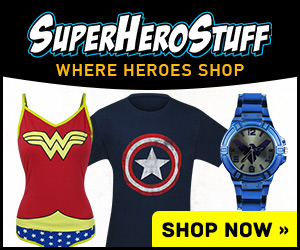 Here's your first look at Daredevil #595 by writer Charles Soule and artist Stefano Landini, on sale November 8th, 2017 from Marvel Comics.
Press Release
There's a new mayor in town…Mayor Fisk, that is. After his rise to the top, Matt Murdock's classic foe takes center stage as Marvel Legacy hits DAREDEVIL #595, written by Charles Soule with art by Stefano Landini.
Matt Murdock has always had the law on his side, but now that Manhattan is under new rule, the tables have been turned: and it's the vigilante hero who is on the outside of the law, with the Mayor of Crime ruling over Manhattan.
""MAYOR FISK is really about just one thing: Kingpin becomes…the king," says series writer Charles Soule. "On page 1 of the story, Wilson Fisk has already become the mayor, with all of the power and resources that come with the position. So, Daredevil has lost the one thing he thought he could always rely on, the place he was sworn to protect: New York City. From there, we see how, and if, he can fight to win it back."
"The entire DEFENDERS Legacy storyline, KINGPINS OF NEW YORK, is about the power vacuum left in the underworld now that Fisk has become Mayor and gone legit, and how a number of players start a big gang war attempting to fill it," added SVP and Executive Editor Tom Brevoort.
But Mayor Fisk's rule won't just affect the street team – all Marvel characters will feel his power! For fans who have been looking for a closer connectivity within the Marvel Universe, DAREDEVIL #595 is a perfect jumping off point.
"The nice thing about the story is that Fisk isn't just mayor in Daredevil," said Soule. "It happens in every book across the Marvel Universe. So, every street-level hero (and even the Avengers-types) will feel the pressure from Fisk's term in office. As you might imagine, he makes New York a very uncomfortable place for anyone who dares to call themselves a superhero. I've been building to MAYOR FISK since my first issue on the title, and it's designed to be a huge epic in the best Daredevil-Kingpin tradition."
"The Mayor's reach can even be felt beneath the city streets in VENOM, where he's deputized Kraven the Hunter to exterminate Stegron's subterranean community of dinosaur-people," added editor Devin Lewis.
The Kingpin's rule begins this November, when DAREDEVIL #595 hits comic shops!
DAREDEVIL #595
Written by CHARLES SOULE
Art by STEFANO LANDINI
Cover by BILL SIENKIEWICZ
FOC – 10/16/17, On-Sale – 11/08/17