HADRIAN'S WALL: An Intergalactic Noir with Murder, Drugs, Divorce and Conspiracy on a Spacecraft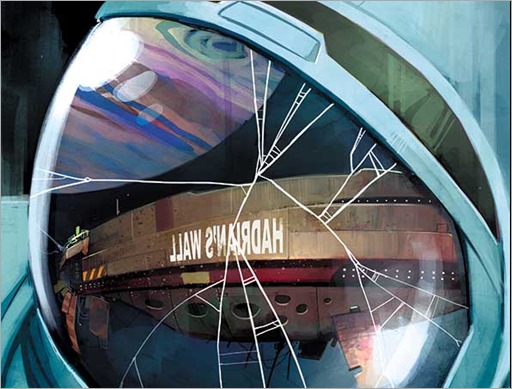 An All-new Image Comics Miniseries From
the Acclaimed C.O.W.L. Creative Team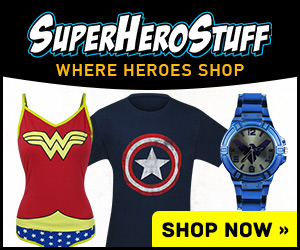 Here's a short preview of Hadrian's Wall #1, an all-new miniseries by writers Kyle Higgins & Alec Siegel and artist Rod Reis, on sale September 14th, 2016 from Image Comics.
Press Release
The man who shot Simon Moore four times and married his ex wife has been found dead aboard the spacecraft Hadrian's Wall. But Simon isn't a suspect, he's the private investigator hired to explain the death, and it's his ex-wife who emerges as one of the suspects. This fall, writers Kyle Higgins (C.O.W.L., Nightwing) and Alec Siegel (C.O.W.L., Avengers), reunite with artist Rod Reis (C.O.W.L., Justice League) for HADRIAN'S WALL, an intergalactic noir with drugs and divorce, crime and conspiracy, and a last chance for redemption in the far reaches of space.
"HADRIAN'S WALL is a locked door murder mystery in outer space," said co-writer Kyle Higgins. "This series brings together our favorite parts of noir — cold blooded murder, the P.I. with a checkered past, and political corruption —  with an epic, widescreen, science fiction story."
"Rod Reis' stellar art and design recalls the aesthetic of Blade Runner and Alien, while creating a world that is personal and unique," said co-writer Alec Siegel. "His storytelling has gone to a whole new level."
"This book started with our love for 1970's and 80's Sci-Fi, and quickly grew into something much more. From a murdered crew member, to a failed marriage, to a colony that just wants independence, this is a story about broken relationships–what tears people apart, and what it takes to bring them back together," said Higgins.
First announced at Image Expo, HADRIAN'S WALL is an eight issue series from the creative team behind the critically-acclaimed series C.O.W.L. in which the secrets of everyone involved are as dark as the space that surrounds them and one man's investigation could make the interstellar Cold War go red hot.
"Fantastic. Sci-fi noir at its best. It's like a high-stakes game of CLUE on a space ship at the outer limits of the galaxy."—Scott Snyder (WYTCHES)
"Leave it to Kyle Higgins and Alec Siegel to set a noir-tinged murder story in the most noir place imaginable. I don't mean the cold dark hell of space; I mean the icy region between two exes. You absolutely don't want to miss HADRIAN'S WALL.—Duane Swierczynski, Edgar-nominated author of REVOLVER and THE BLACK HOOD
"Right from page one, this pulled me in and didn't let go."— Mark Waid (Black Widow)
"An addictive combination of relentless plotting and dreamy Bladerunner style."— Hope Larson (Batgirl; Compass Style)
"HADRIAN'S WALL is a noir-infused mystery with the cold atmosphere of classic sci-fi dystopia. Reis delivers career defining visuals,  capturing the cold isolation of 80s sci-fi while adding a contemporary veneer. Higgins, Siegel, and Reis are telling a story that has all the makings of a classic." —Declan Shalvey (All Star Batman, Injection)
"If you're into either crime noir stories or just good science fiction, you'll love it."—Tristan Jones (Aliens: Defiance)
"A crackling good comic."—Paul Allor (TET)
Forget locked room mysteries; this is a locked space station mystery."—HOLLYWOOD REPORTER/ HEAT VISION
HADRIAN'S WALL #1 (Diamond Code JUL160693) will hit comic book stores on Wednesday, September 14th. The final order cutoff deadline for comic book retailers is Monday, August 22nd.