Sneak Peek at Errand Boys #1 (Image)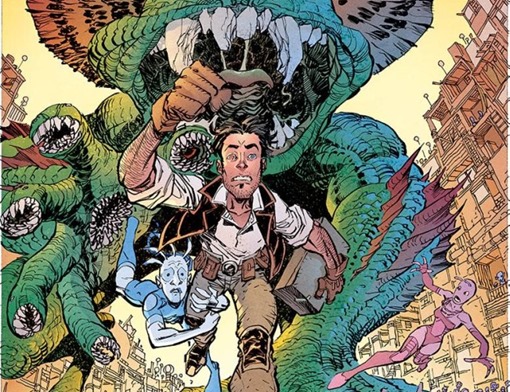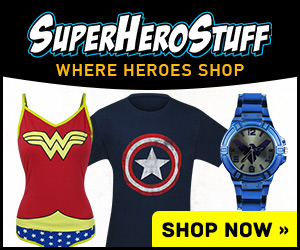 Here's your first look at 4 pages from Errand Boys #1, a new series by writer D.J. Kirkbride and artist Nikos Koutsis, on sale October 3rd, 2018 from Image Comics.
Press Release
Image Comics is pleased to reveal a first look excerpt from the new series ERRAND BOYS by D.J. Kirkbride and Nikos Koutsis, which will hit stores in October.
In the future, if you can't find a decent job, you run errands—the dangerous, often illegal kind. In ERRAND BOYS, readers met 30-year-old Jace Lopaz is a hard-worn scoundrel and a lifelong solo act—until he's saddled with his 13-year-old half-brother Tawnk full-time. Now Jace has two mouths to feed while evading the law, running from aliens, and jumping off skyscrapers. The only thing weirder than the vastness of space is family.
ERRAND BOYS #1 Cover A by Koutsis (Diamond Code AUG180023) and ERRAND BOYS #1 Cover B by Erik Larsen (Diamond Code AUG180024) will hit stores on Wednesday, October 3rd. The final order cutoff for comics retailers is Monday, September 10th.