The Horror of the Spider-Man! Your First Look at EDGE OF SPIDER-VERSE #4!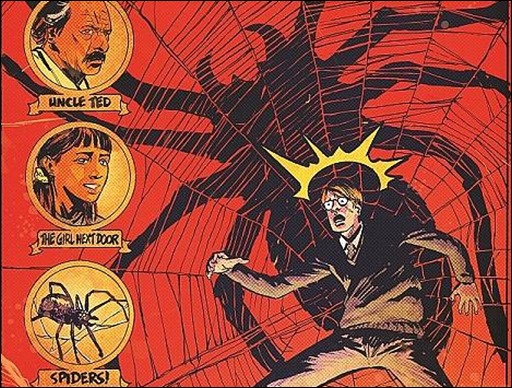 Here's your first look at Edge of Spider-Verse #4 by writer Clay McLeod Chapman and artist Elia Bonetti, on sale October 1st, 2014 from Marvel Comics.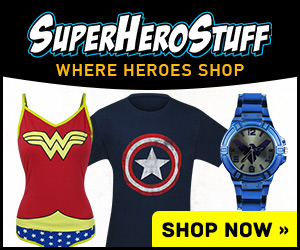 Press Release
This October, experience the horrors of the Spider-Verse as every Spider-Man ever prepares for multiversal war! Today, Marvel is proud to present your first look at EDGE OF SPIDER-VERSE #4 – the next terrifying chapter in the blockbuster 5-issue miniseries showcasing different spider characters from alternate universes! From critically acclaimed novelist Clay McLeod Chapman and artist Elia Bonetti comes the most terrifying tale of Spider-Man yet.
It's a familiar story. A radioactive spider bites a high school science nerd. Tormented by his classmates at school, disregarded by his family at home – Patton Parnell is already somewhat of a monster. Only now with all the power and none of the responsibility, venture deep into a universe where the story you know becomes as horrific as possible.
"My editor Ellie Pyle and I started chatting about the idea of re-envisioning the origin story of Peter Parker/Spider-Man," says Chapman of his horror-themed Spider-Man in an interview with Marvel.com. "What if we approached one of the most beloved beginnings of a super hero and looked at it through a completely different lens?"
As the Spider-Verse inches closer, prepare for a terrifying spin on the tale you've always known. Get caught in the web this October in the chilling EDGE OF SPIDER-VERSE #4!
Plus, don't miss out on these exciting Edge of Spider-Verse tie-in issues of your favorite ongoing series:
Superior Spider-Man #32 & #33
Amazing Spider-Man #7 & #8
Spider-Man 2099 #5
For more on Spider-Verse, visit Marvel.com and join in on the conversation on Twitter using #SpiderVerse.
Written by CLAY MCLEOD CHAPMAN
Art by ELIA BONETTI
Cover by GARRY BROWN
Variant Cover by GREG LAND (AUG140803)
FOC 9/08/14, ON-SALE 10/01/14
– The Comic Book Critic