Valiant's Five-Time Sold-Out Sensation Returns for DIVINITY II #1 – Coming in April!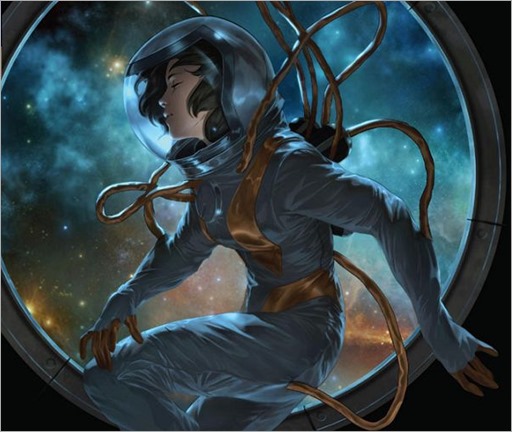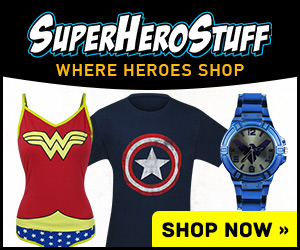 Here's your 7 page first look at Divinity II #1 by writer Matt Kindt, artists Trevor Hairsine & Ryan Winn, & colorist David Baron, on sale in April 2016 from Valiant Comics.
Press Release
This spring…the much-anticipated follow-up to the five-time sold-out series that The Onion/A.V. Club calls the "Best New Superhero of 2015″ is here! Don't miss a single universe-shaking moment as the original DIVINITY creative team returns for a perfect new jumping-on point into the expansive sci-fi epic that shook the world!
Valiant is proud to present your first look inside DIVINITY II #1 (of 4) – the FIRST ISSUE of an all-new limited series continuing 2015's groundbreaking new character debut! This April, be here as New York Times best-selling writer Matt Kindt (4001 A.D., Mind MGMT), blockbuster artist Trevor Hairsine (DIVINITY), explosive inker Ryan Winn (X-O MANOWAR), and acclaimed colorist David Baron (BLOODSHOT REBORN) return with a brand-new beginning for the awe-inspiring superhero odyssey that redefined the Valiant Universe!
"Almost immediately after his first appearance, DIVINITY became a major focal point in the Valiant Universe and with good reason," said Valiant Editor-in-Chief Warren Simons. "From IMPERIUM to BOOK OF DEATH, his actions have had major repercussions, but the story that Matt and Trevor have in store for DIVINITY II isn't just a sequel—it's the closing of the circle that began with Abram Adams' lift-off from Earth and into the unknown. Now, the full consequences of that journey are going to be revealed as DIVINITY II reintroduces a powerful figure from the past – one that DIVINITY is going to wish stayed lost…"
At the height of the Cold War, the Soviet Union – determined to win the Space Race at any cost – green lit a dangerously advanced mission. They sent three cosmonauts farther into space than anyone has gone before or since. Handpicked orphans with no connections to Earth, trained as devout Communists, and restricted from having families, they became lost in the stars and encountered something unknown… Something that changed them.
Long thought lost and erased from the history books, Abram Adams was the first to return, crash-landing in the Australian Outback. The few that have been able to reach him believe him to be a deity. They say he can bend matter, space, and even time to his will. But, even with seemingly limitless power at his fingertips, he is concerned only with the secret love he hid away from his superiors and the unborn child he never had a chance to meet.
Now, Miska, the female co-pilot of the group, has also returned to Earth…but, unlike Abram she had no secret family. Unlike Abram, she still believes in the Communist ideal. And, unlike Abram, she intends to play a very real role in the return of Soviet glory.
Earth is about to meet a new god. And she's a Communist. How long can it be before the nations of Earth bend before DIVINITY?
"DIVINITY was a true force of nature in 2015. With a seemingly insatiable demand from fans and retailers, it's racked up 11 red-hot printings, a slew of 'best of 'awards, and astronomical back-issue prices. This has been a true runaway hit in every sense of the term," said Valiant CEO & Chief Creative Officer Dinesh Shamdasani. "From the beginning, the origin of DIVINITY was built to be told in two parts, and we are incredibly excited for fans everywhere to have their minds blown again as we reveal more. Each member of the original creative team––from Matt to Trevor to Ryan to David—has not just returned, but redoubled their efforts to make DIVINITY II not just a title, but a statement of purpose. Packed with action, ingenuity, and brilliantly conceptualized storytelling, you're simply not going to find a series like this anywhere else in comics today."
This April, mankind will bear witness to the cosmic force of creation itself as master storytellers Matt Kindt and Trevor Hairsine unleash a cataclysmic new chapter for the breakout new hero of the year, only in DIVINITY II #1 (of 4)! Featuring covers by Jelena Kevic-Djurdjevic (Thor), Tom Muller (Wolf), Trevor Hairsine (X-Men: Deadly Genesis), Phil Jimenez (Infinite Crisis), and Adam Gorham (DEAD DROP), DIVINITY II #1 (of 4) will also be presented in the deluxe Valiant Prestige format with an ad-free presentation featuring matte-laminate cardstock covers, custom-designed endsheets, exclusive back matter, and more.
DIVINITY II #1 (of 4)
Written by MATT KINDT
Art by TREVOR HAIRSINE
Cover A by JELENA KEVIC-DJURDJEVIC
Cover B by TOM MULLER
Variant Cover by TREVOR HAIRSINE
Variant Cover by PHIL JIMENEZ
Variant Cover by ADAM GORHAM
B&W Sketch Variant by TREVOR HAIRSINE
Blank Cover also available
$3.99 | 32 pgs. | T+ | VALIANT PRESTIGE | COMING IN APRIL!