DEATH OF LOVE ARRIVES JUST IN TIME FOR VALENTINE'S DAY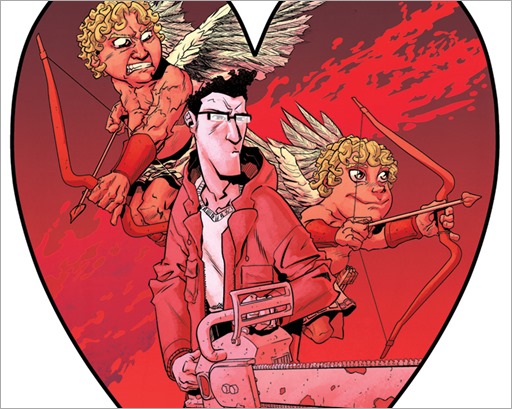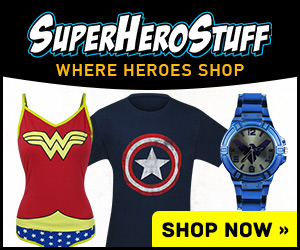 Here's your first look at Death of Love #1 by writer Justin Jordan and artist Donal DeLay, on sale February 14th, 2018 from Image Comics.
Press Release
Writer Justin Jordan (THE FAMILY TRADE, SPREAD) teams up with artist Donal DeLay (You are Not Alone, My Geek Family), colorist Omar Estévez (Heavy Metal Magazine, Batman '66), and letterer Rachel Deering (In the Dark, Vertigo Quarterly) for the least romantic Valentine's comic ever: DEATH OF LOVE.
Love sucks. And Philo Harris is going to do something about it.
After a particularly bad, drunken decision, Philo gains the ability to see the Cupidae, the creatures responsible for all the love in the world, and declares war on love itself. With a chainsaw.
"Love is funny. Chainsaws are funny. Love AND chainsaws, therefore, is gonna be super funny," said Jordan. "Basically, if you've ever wanted to see Cupid torn apart in increasingly hilarious ways, this is definitely the comic for you."
"I just want everyone to laugh the same way they would watching Army Of Darkness or This Is The End," added DeLay.
DEATH OF LOVE #1 (Diamond code: DEC170601) hits comic shops Wednesday, February 14th. The final order cutoff deadline for comics retailers is Monday, January 22nd.
Death of Love #1
Writer: Justin Jordan
Artist: Donal DeLay
Colorist: Omar Estévez
Letterer: Rachel Deering