The Origin of Rampage Revealed in BLOODSHOT SALVATION #4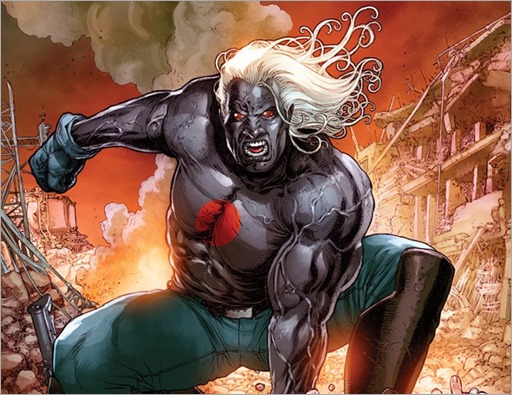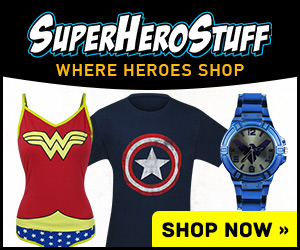 Here's your first look at Bloodshot Salvation #4, the origin of Rampage, by writer Jeff Lemire and artist Mico Suayan, on sale December 13th, 2017 from Valiant Comics.
Press Release
As revealed at Critical Hit, Valiant is proud to present your first look inside BLOODSHOT SALVATION #4 – AN ESSENTIAL ORIGIN ISSUE revealing the roots behind the much-demanded return of Bloodshot's most unrelenting nemesis…
On December 13th, New York Times best-selling writer Jeff Lemire (BLOODSHOT REBORN, Black Hammer) and explosive artist Mico Suayan (BLOODSHOT REBORN) present, for once and all time, the brutal genesis of the man-turned-machine called Rampage in a brutal tour-de-force led by two of Valiant's most masterful storytellers!
This is the story of two brothers, who were born into nothing and reaped an inheritance of anger… This is the story of Rampage – an imperfect reflection of Bloodshot's potential, one enhanced by the very same nanite technology, but fueled by an inextinguishable furnace of hate… This is the story of the Valiant Universe's most terrifying new villain and a preview of the pain he has yet to inflict on an unsuspecting world…
On December 13th, climb aboard here with a pivotal new standalone jumping-on point for the ongoing series that fans and critics are heralding as a gripping and subversive new beginning for Jeff Lemire's Eisner Award-nominated Bloodshot saga:
"✮✮✮✮✮… Spine-tingling edge of your seat suspense… [BLOODSHOT SALVATION] hits the mark with both barrels blazing!" – Outright Geekery
"✮✮✮✮✮… [BLOODSHOT SALVATION] is, frankly, @$#&ing fantastic." – Graphic Policy
"✮✮✮✮✮… Readers should appreciate the gem that Valiant has given us… Make no mistake, this is one of the best looking books on the market." – All-Comic
"✮✮✮✮✮… Powerful… There's a rich tapestry being woven in [these] pages…" – Pop Culture HQ
"✮✮✮✮1/2… An action-drama with heart and power… Filled with awesome action…" – Bleeding Cool
The gut-wrenching origin of Valiant's newest powerhouse villain is about to be revealed! On December 13th, "THE BOOK OF REVENGE" drives another nail deep into Bloodshot's soul and psyche with a gripping tale of trauma and terror from creative juggernauts Jeff Lemire and Mico Suayan, only in BLOODSHOT SALVATION #4 – featuring covers by Mico Suayan (Moon Knight), Juan José Ryp (BRITANNIA), Khari Evans (HARBINGER), Roberto de la Torre (THE DEATH-DEFYING DR. MIRAGE), and Cully Hamner (Red)!
For more information, visit Valiant on Facebook, Twitter, Tumblr, Instagram, and ValiantEntertainment.com.
For Valiant merchandise and more, visit ValiantStore.com.
BLOODSHOT SALVATION #4
Written by JEFF LEMIRE
Art by MICO SUAYAN
Cover A by MICO SUAYAN (OCT171910)
Cover B by JUAN JOSÉ RYP (OCT171911)
Cover C by KHARI EVANS (OCT171912)
Variant Cover by ROBERTO DE LA TORRE (OCT171913)
Bloodshot Icon Variant by CULLY HAMNER (OCT171914)
$3.99 US | 32 pgs. | VALIANT PREMIUM | T+ | On Sale DECEMBER 13th (FOC – 11/20/2017)