Jeff Lemire and Doug Braithwaite Chronicle BOOK OF DEATH: THE FALL OF BLOODSHOT #1
Coming in July!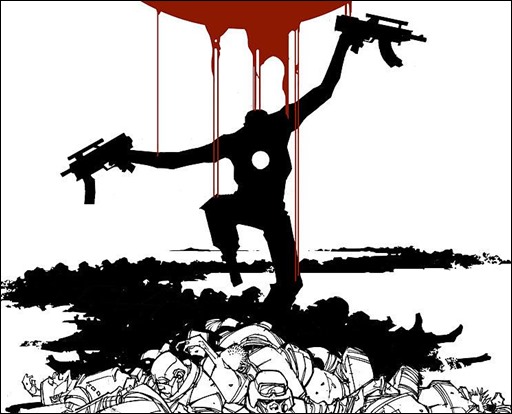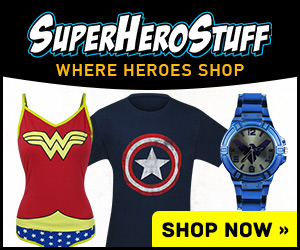 Here's your first look at Book of Death: The Fall of Bloodshot #1 by writer Jeff Lemire and artist Doug Braithwaite, on sale July 22nd, 2015 from Valiant Comics.
Press Release
Valiant is proud to present the first look inside BOOK OF DEATH: THE FALL OF BLOODSHOT #1!
On July 22nd, New York Times best-selling writer Jeff Lemire (BLOODSHOT REBORN, Descender) and superstar artist Doug Braithwaite (IMPERIUM, Justice) join the summer's monumental comics event to chronicle Bloodshot's ultimate fate in a visionary tale of present and future torn directly from the pages of BOOK OF DEATH!
The lovers he's known, the allies he's trusted… All will eventually return to dust… But will the nanites that transformed Bloodshot – body, mind and soul – ever let him truly rest? For the very first time, read an essential chapter of the Book of the Geomancer as Project Rising Spirit's ultimate walking weapon soldiers on from the modern day into the far future of the Valiant Universe…and reveals the truth behind what could be the very last Bloodshot story that will ever come to pass…
Don't miss the never-before-revealed story of Bloodshot's final adventures as BOOK OF DEATH foretells the devastating fate of Valiant's unrelenting soldier from now to a thousand years hence on July 22nd, only in BOOK OF DEATH: THE FALL OF BLOODSHOT #1 – featuring covers by Rafa Sandoval (X-O MANOWAR), Jefte Palo (Thunderbolts), David Yardin (X-Factor), and Tom Fowler (QUANTUM AND WOODY)!
Plus: don't miss the essential first chapter of the blockbuster Valiant event of 2015 in BOOK OF DEATH #1 (of 4)! Start reading here as all-star creators Robert Venditti, Robert Gill, and Doug Braithwaite begin a thousand-year journey into the future of the Valiant Universe…and rain, fire, blood and war on the heroes of today right here on July 15th!
The Valiant heroes. X-O Manowar. Bloodshot. Ninjak. The Harbinger Renegades. Unity. This is how they lived. This is how they died.
Now we know. The Book of the Geomancer has recorded it all. But only a young girl – the last in a line of the enigmatic mystics who protect the Earth known as Geomancers – has seen this future come to pass, from the coming cataclysm to the dawn of the 41st century. Alone with her sworn protector, the Eternal Warrior – a soldier battle-forged across five thousand years of combat – the duo must defy their allies to stop the Dark Age that now threatens to eclipse our world.
Together, they are the number one target of every hero and villain on Earth. Either the Eternal Warrior hands her over…or they take him down. But can even he single-handedly protect one child when the entire Valiant Universe wages war against him?
Find out on July 15th in  BOOK OF DEATH #1 (of 4)…and then watch as Jeff Lemire and Doug Braithwaite forge the future of the Valiant Universe in BOOK OF DEATH: THE FALL OF BLOODSHOT #1 on July 22nd! Each month, in between issues of BOOK OF DEATH, Valiant's cataclysmic summer event continues with a new standalone chapter from an all-star cast of Valiant superstars:
BOOK OF DEATH: THE FALL OF BLOODSHOT #1
Written by Jeff Lemire; Art by Doug Braithwaite
Cover by Rafa Sandoval
ONE-SHOT | On sale in July
BOOK OF DEATH: THE FALL OF NINJAK #1
Written by Matt Kindt; Art by Trevor Hairsine
Cover by Kano
ONE-SHOT | On sale in August
BOOK OF DEATH: THE FALL OF HARBINGER #1
Written by Joshua Dysart; Art by Kano
Cover by Raul Allen
ONE-SHOT | On sale in September
BOOK OF DEATH: THE FALL OF X-O MANOWAR #1
Written by Robert Venditti; Art by Clayton Henry
Cover by Cary Nord
ONE-SHOT | On sale in October
BOOK OF DEATH #1 (of 4)
Written by ROBERT VENDITTI
Art by ROBERT GILL & DOUG BRAITHWAITE
Cover A by ROBERT GILL (MAY151586)
Cover B by CARY NORD (MAY151587)
Cover C by CLAYTON CRAIN (MAY151588)
Cover D by JELENA KEVIC-DJURDJEVIC (MAY151589)
Character Design Variant by PAOLO RIVERA (MAY151591)
Valiant Icons Variant by PERE PEREZ (MAY151592)
Artist Variant by PAOLO RIVERA (MAY151593)
Blank Cover also available (MAY151590)
$3.99 | 40 pgs. | T+ | On Sale JULY 15 (FOC – 6/22/15)
BOOK OF DEATH: THE FALL OF BLOODSHOT #1 (ONE-SHOT)
Written by JEFF LEMIRE
Art by DOUG BRAITHWAITE
Cover A by RAFA SANDOVAL (MAY151595)
Cover B by JEFTE PALO (MAY151596)
Variant Cover by DAVID YARDIN (MAY151597)
Variant Cover by TOM FOWLER (MAY151598)
$3.99 | 32 pgs. | T+ | On Sale JULY 22 (FOC – 6/29/15)