Who Lives? Who Dies? Who Remains Inverted?
Find Out in AVENGERS & X-MEN: AXIS #9!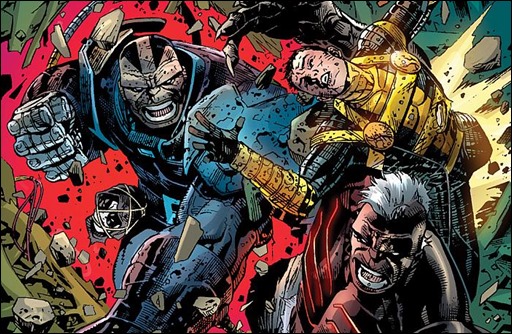 Here's your first look at Avengers & X-Men: Axis #9 by writer Rick Remender and artists Jim Cheung, Terry Dodson, & Leinil Yu, on sale December 24th, 2014 from Marvel Comics.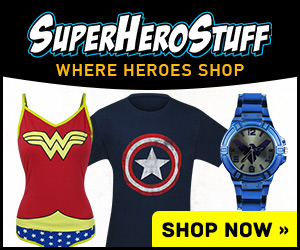 Press Release
This December, the Earth-shattering finale to the biggest comic event of the year explodes into comic shops as heroes, villains and more collide in AVENGERS & X-MEN: AXIS #9 – the epic conclusion! Blockbuster writer Rick Remender along with artists Jim Cheung, Terry Dodson and Leinil Yu bring heroes and villains to the brink for the finale of Act III: New World Disorder – and not everyone will make it back!
Armies of heroes and villains wage war in the streets of Manhattan as the X-Men and their leader Apocalypse prepare to annihilate all of humanity. With the remaining Avengers twisted and corrupted by the Inversion, our only hope lies with the most despicable villains in the Marvel Universe. Led by the frail and vulnerable Steve Rogers, these villains are all that stands in the way of total obliteration.
To save everything, sacrifices will be made – and the lives of Avengers and X-Men alike will be torn asunder. An X-Man will meet their horrifying fate! An Avenger will make an appalling choice! An old foe must claim the mantle of his greatest enemy. And a new team of Uncanny Avengers will be born!
The Marvel Universe as you know it is about to be rocked to its core. No fan can afford to miss the shocking finale in AVENGERS & X-MEN: AXIS #9 – on sale this December!
For more on Avengers & X-Men: AXIS, please visit www.marvel.com. Join the conversation on Twitter with hashtag #MarvelAXIS and don't forget to follow us at @Marvel [www.twitter.com/Marvel]!
AVENGERS & X-MEN: AXIS #9 (OCT140787)
Written by RICK REMENDER
Art by JIM CHEUNG, TERRY DODSON & LEINIL YU
Cover by JIM CHEUNG
Looper Variant by PAUL RENAUD (OCT140788)
Inversion Variant by ADAM HUGHES (OCT140789)
FOC – 12/01/14, On-Sale – 12/24/14
– The Comic Book Critic