United as One – Your First Look at
AVENGERS & X-MEN: AXIS #2!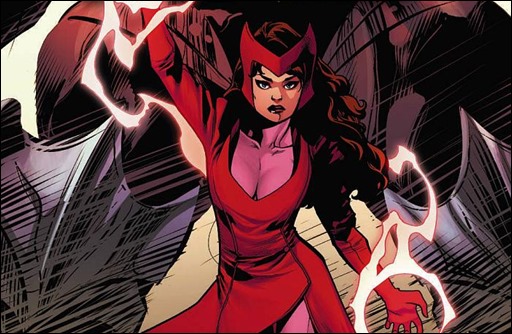 Here's your first look at Avengers & X-Men: Axis #2 by writer Rick Remender & artist Adam Kubert, on sale October 15th, 2014 from Marvel Comics.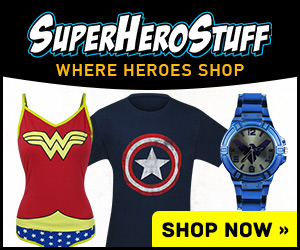 Press Release
This October, the Avengers and X-Men stand together, storming the beaches of Genosha. Today, Marvel is proud to present your first look inside AVENGERS & X-MEN: AXIS #2, the next blockbuster chapter hitting comic shops and digital devices on 10/15, one week after the highly anticipated first issue! Superstar creators Rick Remender and Adam Kubert unite for an epic battle pitting an army of Avengers & X-Men against the Red Skull and his hordes. Only not everything is as it seems…
The Red Skull's unmatched psychic potential knows no bounds. And he has yet to reveal his master plan. A dark secret that promises to shatter the fragile alliance of A and X – and leave broken bodies in its wake. A secret stretching back to the days of the super hero Civil War. A secret poised to upend the life of Tony Stark and all he cares for.
Even united, fighting as one, Avengers and X-Men may not be enough to stop the Red Skull. Can anything? Amid the battle raging in his Mutant Reeducation camps, the heroes on both sides will pay a terrible price, and Magneto will betray his alliances to join an army of evil. The Red Supremacy is upon us – have the heroes already lost? No fan can afford to miss the explosive next chapter of the comic book event of the fall when AVENGERS & X-MEN: AXIS #2 hits comic shops and digital devices on October 15th!
There's a fine line between good & evil. Find out how thin as the battle rages on in AVENGERS & X-MEN: AXIS #2!
Plus, before Avengers & X-Men: AXIS kicks off, follow the events leading up to the blockbuster comic event of the year with Avengers & X-Men: AXIS – The Story So Far. Relive the war between Avengers and X-Men over the Phoenix Force, the Avengers Unity Squad's first battle with the Red Skull in the pages of Uncanny Avengers and more.
For more on Avengers & X-Men: AXIS, please visit www.marvel.com. Join the conversation on Twitter with hashtag #MarvelAXIS and don't forget to follow us at @Marvel [www.twitter.com/Marvel]!
Written by RICK REMENDER
Art by ADAM KUBERT
Cover by JIM CHEUNG
Inversion Variant by KRIS ANKA (AUG140730)
Young Guns Variant by MAHMUD ASRAR (AUG140729)
FOC – 09/22/14, On-Sale – 10/15/14
Order your copies now!
Avengers and X-Men Axis #2 (of 9)
– The Comic Book Critic