STAR WARS: POE DAMERON #1 Soars This April – Your First Look Inside!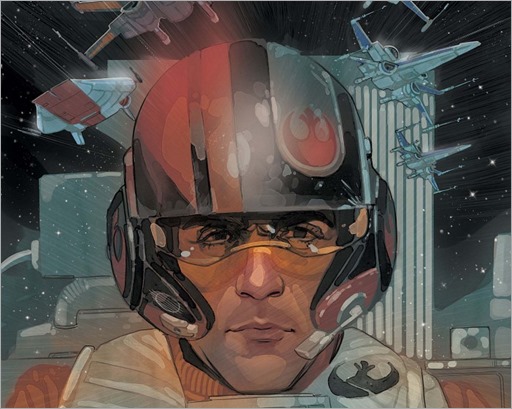 New Ongoing Series Featuring Fan-Favorite Character!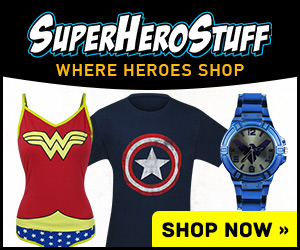 Here's your first look at Star Wars: Poe Dameron #1, a new ongoing series by writer Charles Soule & Phil Noto, on sale April 6th, 2016 from Marvel Comics.
Press Release
Strap in and lock s-foils in attack position because one of the breakout stars of the Star Wars™: The Force Awakens is getting his very own ongoing series!
Marvel is pleased to present your first look inside the highly anticipated STAR WARS: POE DAMERON #1 – coming to comic shops and digital devices this April! Superstar creators Charles Soule (Lando, Obi-Wan and Anakin) and Phil Noto (Chewbacca) take you to a galaxy far, far away for the new adventures of Poe Dameron – former Republic flyer turned Resistance fighter and the best pilot in the galaxy!
Set before the events of STAR WARS: THE FORCE AWAKENS, be there for Poe's daring adventures as they take him to the edges of the galaxy and back. Hand-picked for the Resistance by legendary General Leia Organa, follow Poe, BB-8 and a squadron of X-Wing pilots on a top-secret mission that could hold the key to saving the galaxy. But with the full might of the First Order on their tail, will the operation be short lived?
Plus – this oversized first issue features a special back-up story starring none other than BB-8! Writer/artist Chris Eliopoulos (Hawkeye) brings you an 8-page tale of everyone's favorite spherical astromech droid as he embarks on a journey all his own!
The adventure begins this April as the Resistance's high-flying aerial ace comes to comic shops and digital devices in STAR WARS: POE DAMERON #1!
STAR WARS: POE DAMERON #1 (FEB160747)
Written by CHARLES SOULE
Art & Cover by PHIL NOTO
Variant Cover by JOHN CASSADAY (FEB160750)
BB-8 Variant by JOE QUINONES (FEB160753)
Design Variant by PHIL NOTO (FEB160749)
Jaxxon Party Variant by DAVID NAKAYAMA (FEB160761)
Action Figure Variant by JOHN TYLER CHRISTOPHER (FEB160752)
Movie Variant (FEB160755) and Blank Variant (FEB160754) Also Available
Noto Sketch Variant (FEB160748) and Cassaday Sketch Variant (FEB160751) Also Available
FOC – 03/07/16, On-Sale – 04/06/16