Hel Hath a New Fury – Your New Look at ANGELA: QUEEN OF HEL #1!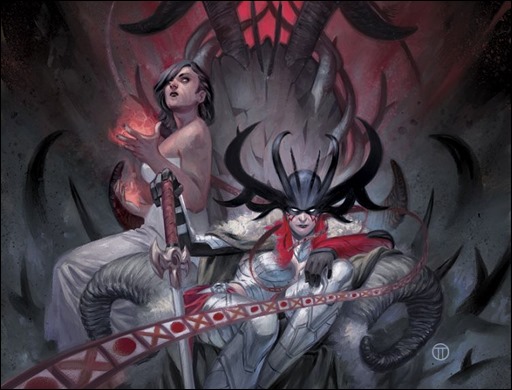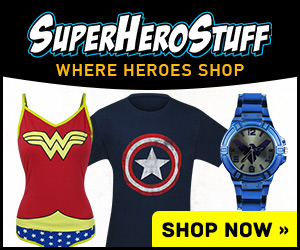 Here's your first look at Angela: Queen of Hel #1 by writer Marguerite Bennett and artist Kim Jacinto & Stephanie Hans, on sale October 28th, 2015 from Marvel Comics.
Press Release
This October, there's a new queen in town. And she's taking over the underworld in ANGELA: QUEEN OF HEL #1 – the brand new ongoing series from Marguerite Bennett, Kim Jacinto and Stephanie Hans! Stolen from Asgard, exiled from Heven and robbed of Sera, her greatest companion – Angela is out for revenge.
Plunging deep into the blackest depths of Hel to recover her friend, she'll come face-to-face with the worst the underworld has to offer. Once there, the lost princess of Asgard will carve out a realm of her very own – as its new Queen! But in her attempt to save her friend, has she lost herself?
All hail the new ruler of the underworld when ANGELA: QUEEN OF HEL #1 comes to comic shops and digital devices this October!
ANGELA: QUEEN OF HEL #1 (AUG150715)
Written by MARGUERITE BENNETT
Art by KIM JACINTO & STEPHANIE HANS
Cover by JULIAN TOTINO TEDESCO
Variant Cover by STEPHANIE HANS (AUG150716)
Hip-Hop Variant by ANNIE WU (AUG150717)
FOC – 10/05/15, On-Sale 10/28/15