Katybear Cosplay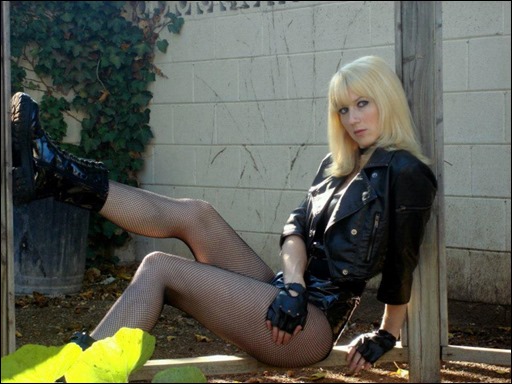 There are many talented models and performers who bring their love & enthusiasm to dressing up as their favorite characters. Comic Book Critic will regularly showcase a performer who embodies this spirit of cosplaying.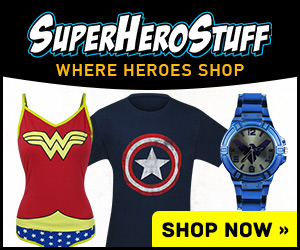 Whether it's creating the costume from scratch, altering the appearance of an existing one, or just getting into character, these performers spend a lot of time and effort on their craft. As much as we all enjoy seeing our favorite fictional characters represented in real life, let's not forget the behind-the-scenes work that goes into that portrayal.
One thing is for certain though, their love of cosplaying shines through in their work.
The Comic Book Critic Featured Cosplayer Interview this week is:
Katybear from Arizona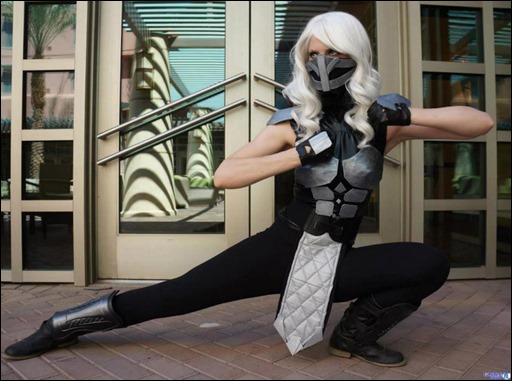 Katybear is an excellent cosplayer who's been perfecting her art for the last few years, attending several cons in the Southwestern US. We caught up with her and were given some insight into her cosplaying…
How long have you been cosplaying and what was your first costume?
I have been cosplaying since 2010, my first costume was Cammy.
What made you decide cosplaying was something you wanted to pursue?
I have loved dressing up since I was little (I'm also born on Halloween). I love being able to dress up as my favorite characters.
Do model other than cosplaying, and, if so, was it as a result of it?
I do occasionally, I have just started doing work with Shark Robot, Aqua Red, and Soto Apparel.
Do you make and/or design all of your costumes?
Yes I do make them. I wouldn't say I design them since I am making characters that already exist, but a lot of times I put my own spin on it (like the different fabric I used for Supergirl). I did redesign my Rule 63 Smoke and my Teddiursa.
Which was the most challenging or satisfying to make?
The most challenging so far is Noob Saibot, I am not completely done with it but it will be my best cosplay so far I think. I have been using pepakura and fiberglass/resin to make the mask. I'm trying to get every little detail from his costume right.
Who are your favorite characters (cosplay, comics, movies, games, in general, etc.)?
Cammy, Noob, Smoke, Crash Bandicoot, I love all things Pokemon.
Which character do you find the easiest to portray and which is the most challenging?
The easiest is Cammy, I find that I kinda look like her so she is pretty easy for me to wear, the hardest would be Noob, I am going to have to paint any bit of skin you see black and wear these awesome mirrored contacts that I got. It's also going to be REALLY hot, it's all black.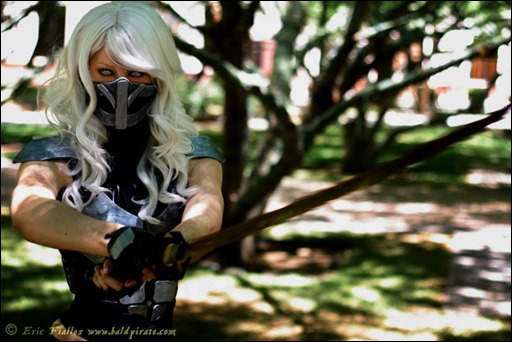 What do you like to do in your spare time, if you have any, other than working on your cosplay?
I mostly sew in my free time. Since I started cosplaying I have found that I have less and less time to do other things I used to do, like play video games and watch anime, although I still do those things. I really enjoy sewing though, I have even thought of starting to do commissions.
Do you read comics regularly and which are your favorites?
I am not even close to a comic book expert, I have just started reading them in the past  few years. I really like Deadpool and Spiderman.
What are some of your favorite videogames?
Street Fighter, Mortal Kombat, Pokemon, World of Warcraft.
You seem to be genuinely having fun, is there anything that really gets on your nerves about cosplaying in public?
The main thing that bothers me is when I see someone make an already designed character, let's say Goku, and makes it unnecessarily revealing. I am not saying cover every bit of skin you have, but make it tasteful! I love the whole Rule 63 thing, but do it in a respectful way. Think of what that character would really look like if they were female, not what will get you the most attention. I also hate it when a cosplayer will only cosplay skimpy things to get attention, I say cosplay the characters that you truly like.
There are also cosplayers that cosplay characters that they know nothing about because they "look cool". That to me is being a poser and not what cosplay is all about, if you call yourself a cosplayer you should be one.
On the other hand, what do you enjoy the most about it?
I enjoy being able to portray my favorite characters. It almost makes you feel like you are someone else.
Do you find that photo shoots are fun for you or are they stressful?
I have a lot of fun with them, though I am tired afterwards. I know this sounds weird, but posing for long periods of time is actually pretty tiring.
How many Cons do you usually attend in a year and do you have any favorites?
About 6 to 8, mostly around where I live.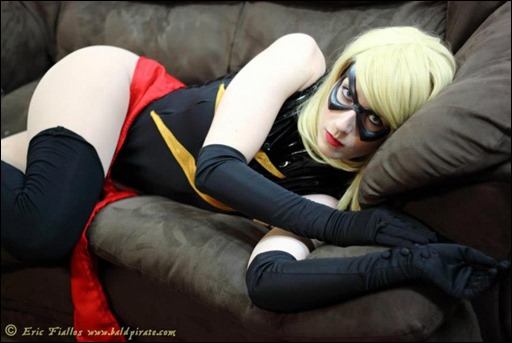 What's one of your most memorable moments while cosplaying?
When this adorable little girl looked at me in my Smoke costume and said "look daddy, it's a girl Smoke", that is so awesome that someone so young could recognize who I was.
What are the upsides/downsides to appearing at cons?
The upside is that you get to meet new awesome people, the downside is that you also meet people that like to cause drama.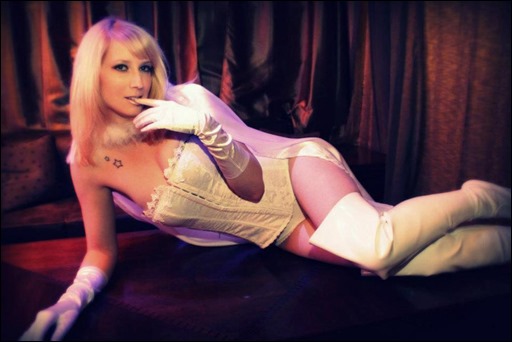 Who are some of your favorite cosplayers?
Yaya Han, Vampy Bit Me, Kamui Cosplay, Song Ja Park, I could go on and on! There are so many talented cosplayers popping up!
How has cosplay changed, if at all, since you began?
I think in the short 3 years I have been doing this that it has almost become a competition for some. I hate it, it seems like it's a race to the top. I just like to have fun and make new friends. Some think that the number of likes on their page gives them some kind of rank. I'm not saying that all cosplayers that have a lot of likes are like this, mind you but it is becoming more prevalent. Don't get me wrong, a lot of likes on your page is more likely to get you a guest spot at a convention, or most poster sales to fund your cosplay, but having a good attitude always helps as well.
How much time do you invest in it?
You guys will probably think I'm a loser when I tell you this, but pretty much all my free time is invested in sewing and crafting, or admining my page. I work full time, so what little spare time I have is dedicated to my cosplay.
What advice do you have for someone just starting out?
I would say don't get discouraged, it's going to be hard, and you are going to mess up. Keep at it and never give up!
If you could change anything since you started, what would it be?
I wouldn't change a thing, it's your experiences in life that make you who you are.
What does the future hold for Katybear?
The future is bright. I am meeting wonderful new people every day and new opportunities are presenting themselves. I am such a lucky girl to have so many supporters. I am truly blessed.
—
Katybear is a beautiful and down-to-earth cosplayer who puts a lot of effort into her craft. We thank her for allowing us the interview and if you'd like to see more of Katybear, check out the links below.
Katybear Links
Tumblr
Deviantart
Photo Credits:
– The Comic Book Critic