Joe Eisma Joins FAITH #7 with Jody Houser and Marguerite Sauvage – Coming in January!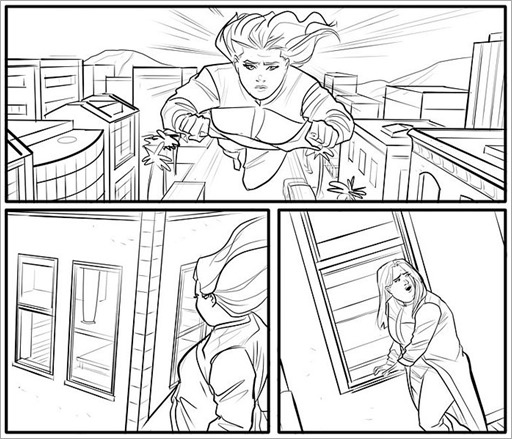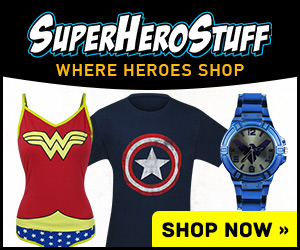 Here's your first look at Faith #7 by Jody Houser, Joe Eisma, Meghan Hetrick, and Marguerite Sauvage, on sale January 4th, 2017 from Valiant Comics.
Press Release
Valiant is proud to announce that renowned artist Joe Eisma (Archie, Morning Glories) is coming aboard the adventures of Valiant's spotlight-stealing hero for FAITH #7 – the FIRST ISSUE of a special, two-part jumping-on point!
On January 4th, Eisma joins red-hot writer Jody Houser (Mother Panic) and Russ Manning Award-nominated artist Marguerite Sauvage (DC Comics Bombshells) for a thrilling, chilling, and downright spooky confrontation with a new foe raised from beyond the grave! This cadaverous criminal has a bone to pick with Faith…and they just may send the high-flying psiot six feet under!
Faith Herbert has lost many allies throughout her life… Her mother. Her father. Even a fellow Renegade. Despite this, Los Angeles' high-flying hero has always defined herself by more than tragedy. But what happens when Faith must literally confront the ghosts of her past? A mysterious force is wrenching the passed spirits of Faith's most loved ones back from beyond the grave…and into our world to break her mind and spirit! Can Faith overcome her greatest fear…or will these ghosts soon make her one of their own?
On January 4th, terror gets turbulent as Jody Houser, Joe Eisma, and Marguerite Sauvage put Faith within reach of a horrific new enemy! From beyond the veil comes a startling new starting point for the year's best-selling independent superhero series, only in FAITH #7 – featuring covers from Kano (Daredevil), David Lafuente (Ultimate Spider-Man), Jen Bartel (Jem and the Holograms), and Geoff Shaw (The Paybacks)!
Plus: Don't miss Faith's headlining return to Valiant's most dangerous superteam on the stands in HARBINGER RENEGADE #2!  On December 21st, multiple Harvey Award nominee Rafer Roberts (Plastic Farm) and superstar artist Darick Robertson (Transmetropolitan, The Boys)! take the Harbinger Renegades past the point of no return…and straight towards HARBINGER WARS 2! Be there as Alexander Solomon's dramatic confrontation with Valiant's most dangerous superteam makes comics history, only in HARBINGER RENEGADE #2 – Featuring covers by Darick Robertson (Happy!), Adam Polina (X-Force), rising star Monika Palosz, Clayton Henry (HARBINGER WARS), Kano (Daredevil), and Jim Mahfood (Tank Girl)!
For more information, visit Valiant on Facebook, Twitter, Tumblr, Instagram, and ValiantUniverse.com.
For Valiant merchandise and more, visit ValiantStore.com
FAITH #7
Written by JODY HOUSER
Art by JOE EISMA and MEGHAN HETRICK
and MARGUERITE SAUVAGE
Cover A by KANO (NOV161951)
Cover B by DAVID LAFUENTE (NOV161952)
Cover C by PHILIP TAN (NOV161953)
Variant Cover by JEN BARTEL (NOV161954)
Variant Cover by GEOFF SHAW (NOV161955)
$3.99 | 32 pgs. | T+ | On Sale JANUARY 4 (FOC – 12/12/16)
HARBINGER RENEGADE #2
Written by RAFER ROBERTS
Art by DARICK ROBERTSON and JUAN JOSE RYP
Cover A by DARICK ROBERTSON (OCT161966)
Cover B by ADAM POLLINA (OCT161967)
Cover C by MONIKA PALOSZ (OCT161968)
Variant Cover by CLAYTON HENRY (OCT161970)
Variant Cover by KANO (OCT161971)
Variant Cover by JIM MAHFOOD (OCT161972)
Valiant Cat Cosplay Variant Also Available (OCT161969)
$3.99 | 32 pgs. | T+ | On sale DECEMBER 21(FOC – 11/28/16)