Valiant's BRITANNIA #1 Grows to 40 Pages with Peter Milligan, Juan Jose Ryp and Raul Allen – Coming in September!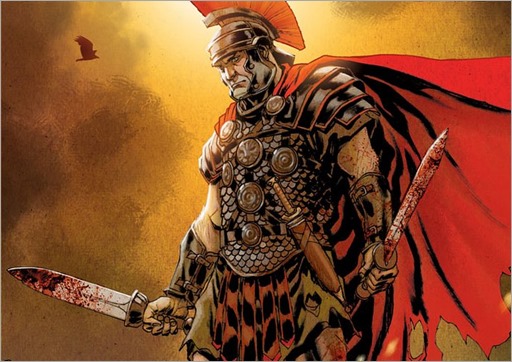 Oversized "FUTURE OF VALIANT" Prestige-Format Debut Expands with New Content, Including Exclusive Back Matter by Dr. Karen Klaiber Hersch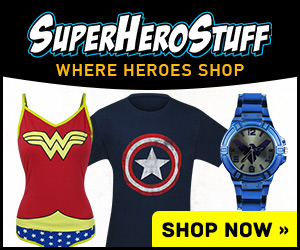 Here's an extended preview of Britannia #1 by writer Peter Milligan and artists Juan Jose Ryp & Raul Allen, on sale September 21st, 2016 from Valiant Comics.
Press Release
In the tradition of DIVINITY, bear witness to Valiant's latest groundbreaking epic!
Valiant is proud to announce that BRITANNIA #1 (of 4) – the FIRST ISSUE of the haunting, VALIANT PRESTIGE-format limited series arriving on stands September 21st – is expanding to a colossal 40 pages of all-new content for the standard $3.99 cover price!
It all begins as multiple 2016 Harvey Award nominee Raul Allen (WRATH OF THE ETERNAL WARRIOR) joins comics visionary Peter Milligan (Detective Comics) and incendiary artist Juan Jose Ryp (NINJAK) for a psychotropic introduction to Nero's Rome and the secret forces that govern the world of civilization's first detective!
Then, recount the factual basis for Valiant's harrowing historical journey with an in-depth textual exploration from Dr. Karen Klaiber Hersch, Associate Professor of Greek and Roman Classics at Temple University. Outlining the social, cultural, and mythological importance of the cult of the Vestal Virgins in first-century Rome, this first of several exclusive backup essays examines the real historical underpinnings of Milligan and Ryp's horrific tale of terror, temptation and bloodshed in the remote colony of Britannia.
Ruled by the Fates. Manipulated by the Gods. Commanded by Caesar. In the year 65 A.D., one's destiny was not his own. At the height of Nero's reign, a veteran of Rome's imperial war machine has been dispatched to the farthest reaches of the colonies to investigate unnatural happenings… In the remote outpost of Britannia, Antonius Axia – the First Detective – will become Rome's only hope to reassert control over the empire's most barbaric frontier…and keep the monsters that bridge the line between myth and mystery at bay…
On the fringes of civilization, the world's first detective is about to make an unholy discovery… On September 21st, join master-class creators Peter Milligan, Juan Jose Ryp, and Raul Allen firsthand as they plummet into the uncharted depths of history's most barbaric frontier in search of its secrets, only in BRITANNIA #1 (of 4) – featuring covers by Cary Nord (X-O MANOWAR), Lewis LaRosa (BLOODSHOT REBORN), Andres Guinaldo (Justice League Dark), Ryan Lee (Inhuman), and Dave Johnson (Superman: Red Son)!
Then, "THE FUTURE OF VALIANT" continues with an all-new wave of ongoing series, prestige format projects and standalone events from a star-studded roster of some of comics' most visionary talents! Beginning in July with FAITH #1, "THE FUTURE OF VALIANT" will extend throughout 2016 with a total of seven epic series – each introducing an innovative array of new concepts and characters…and firmly establishing Valiant's place as the premier publisher of creative storytelling in comics today:
FAITH #1 by Jody Houser, Pere Perez, Marguerite Sauvage, and Colleen Doran in July
GENERATION ZERO #1 by Fred Van Lente & Francis Portela in August
BRITANNIA #1 (of 4) by Peter Milligan, Juan Jose Ryp, and Raul Allen in September
BLOODSHOT U.S.A. #1 (of 4) by Jeff Lemire & Doug Braithwaite in October
HARBINGER RENEGADES #1 by Rafer Roberts & Darick Roberston in November
SAVAGE #1 (of 4) by B. Clay Moore, Clayton Henry & Lewis LaRosa in November
DIVINITY III: STALINVERSE #1 (of 4) by Matt Kindt & Trevor Hairsine in December
BRITANNIA #1 (of 4)
Written by PETER MILLIGAN
Art by JUAN JOSE RYP and RAUL ALLEN
Cover A by CARY NORD
Cover B by LEWIS LAROSA
Variant Cover by ANDRES GUINALDO
Variant Cover by RYAN LEE
Variant Cover by DAVE JOHNSON
Blank Cover Also Available
$3.99 | 40 pgs. | T+ | VALIANT PRESTIGE | On Sale SEPTEMBER 21 (FOC – 8/29/16)