Preview: GREG PAK and ROBERT GILL Draw Blood for ETERNAL WARRIOR #7!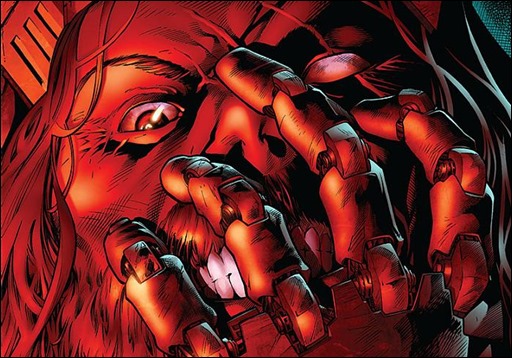 Here's a short preview of Eternal Warrior #7 by writer Greg Pak and artist Robert Gill, courtesy of Valiant Comics – on sale March 26th, 2014.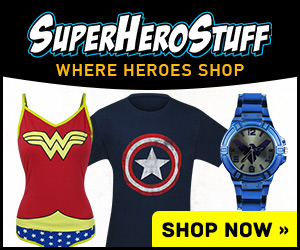 Press Release
Valiant is proud to present an advance preview of Eternal Warrior #7 from New York Times best-selling writer Greg Pak (Action Comics) and rising star Robert Gill (Armor Hunters: Harbinger)! The Eternal Warrior's brutal journey through the year 4001 continues right here on March 26th!
King Gilad Anni-Padda hoped to leave his days as the Eternal Emperor behind him. But when an unforeseen challenger threatens the future of his kingdom, Gilad must put down his crown and pick up his sword! After years of peaceful rule, will Earth's immortal champion seek out justice – or give into his own savage nature? And what terror wrought in the modern day has led to this terrible turning point?
War comes to the future's last tattered remnant of civilization when the acclaimed story arc, "Eternal Emperor," soldiers onward in Eternal Warrior #7 – in stores March 26th!
Praise for Pak & Gill's "Eternal Emperor":
"A great jumping-on point… You'll dig Eternal Warrior." – Ain't It Cool News
"✮✮✮✮✮… Do yourself a favor and buy this." – Comic Vine
"9.0 – A book that is at the top of its game right now." – Multiversity Comics
"A-… An excellent jumping-on point indeed." – Weekly Comic Book Review
"Eternal Warrior is freaking amazing. That's all you need to know." – IGN
"Pak, Bernard, Major, and Sharpe…are blowing it up real good, my friends. Real good." – Comics Bulletin
ETERNAL WARRIOR #7 ("ETERNAL EMPEROR")
Written by GREG PAK
Art by ROBERT GILL
Cover by DIEGO BERNARD (JAN141372)
Variant Cover by LEWIS LAROSA (JAN141373)
$3.99/T+/32 pgs.
ON SALE 3/26/14
– The Comic Book Critic