Enter to Win Special Sex Criminals Signed Comics!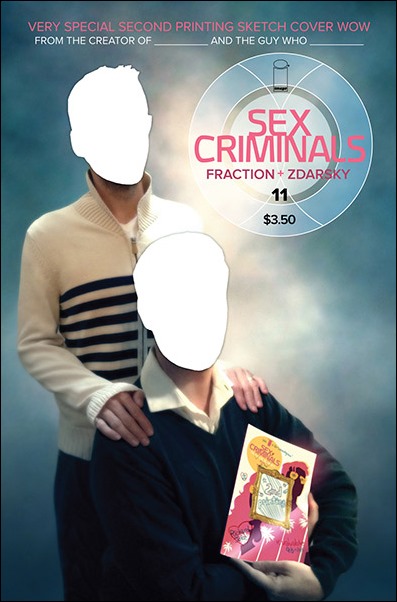 Tweet & Instagram your #BrimperSketch for a chance to win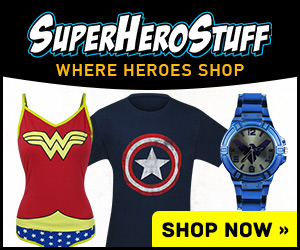 Enter the Sex Criminals sketch cover contest to win very special signed comics by Matt Fraction & Chip Zdarsky. Image Comics will announce the winner on September 16th, 2015.
Press Release
Image Comics is pleased to announce that—in celebration of the second printing of SEX CRIMINALS #11 by writer Matt Fraction and artist Chip Zdarsky—fans will have an opportunity to enter into a very special contest on Twitter and Instagram.
The SEX CRIMINALS #11, second printing cover will be available on Wednesday, September 9th and feature a faceless Fraction and Zdarsky, allowing readers to fill in with their own sketches and post photos of their finished creations on Twitter and Instagram using the hashtag, #BrimperSketch.
Fraction and Zdarsky will then sift through the photos submitted with the #BrimperSketch hashtag and choose one winner. The winner will be announced on the Image Comics website the following week, Wednesday, September 16th.
The lucky winning participant will receive:
one (1) signed THE WICKED & THE DIVINE #2 Zdarsky variant where Zdarsky himself has eaten the portion of the cover with McKelvie's face in order to gain his youthful powers.
one (1) signed copy of JUST THE TIPS where Zdarsky has drawn a penis tip on every single page.
one (1) copy of BIG HARD SEX CRIMINALS signed by Fraction and with a personalized, handwritten erotic fan fiction story incorporating Chip Zdarsky and a character of the winner's choosing.
SEX CRIMINALS #11 has completely sold out at the distributor level, but may still be available in comic stores. It is currently available digitally on the Image Comics website (imagecomics.com) and the official Image Comics iOS app, as well as on Comixology on the web (comixology.com), iOS, Android, and Google Play.
Image Comics is pleased to announce that the #11 issue sketch cover will be going back to print to meet customer demand. The second printing of SEX CRIMINALS #11 sketch cover (Diamond Code JUL158177) will release on Wednesday, September 9th.
Due to a high volume of demand, SEX CRIMINALS #12's release date will be delayed from the previous solicitation date and will instead hit shelves on Wednesday, September 16th, and can be ordered by retailers with Diamond Code MAY150540. SEX CRIMINALS #12 Kate Leth XXX variant will be available with Diamond Code MAY150541