Divinity #0 Preview (Valiant)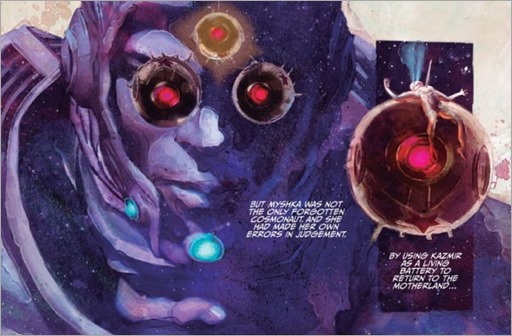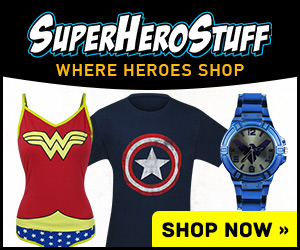 Here's a preview of Divinity #0 by writer Matt Kindt and artist Renato Guedes, on sale August 16th, 2017 from Valiant Comics.
DIVINITY #0
Written by MATT KINDT
Art by RENATO GUEDES
Cover A by JUAN JOSÉ RYP (JUN172060)
Cover B by IBRAHIM MOUSTAFA (JUN172061)
Cover C (Wraparound) by CLAYTON HENRY (JUN172062)
Variant Cover by PETER BAGGE (JUN172064)
Variant Cover by KANO (JUN172065)
Ninjak Vs. The Valiant Universe Variant Also Available (JUN172063)
AN EPIC JUMPING-ON POINT LEADING DIVINITY THROUGH THE WHOLE OF THE VALIANT UNIVERSE!
New York Times best-selling writer Matt Kindt (X-O MANOWAR, Mind MGMT) and explosive artist Renato Guedes (BLOODSHOT REBORN, Wolverine) present an awe-inspiring introduction to the largest independent superhero universe in comics – as told through the eyes of Valiant's most powerful cosmic force!
DIVINITY, a lost Russian cosmonaut newly returned to Earth with god-like powers, has successfully restored the world to order after the reality-altering event known as the Stalinverse. But how can a man – even one with near-divine abilities – know for certain that the planet has been truly restored in full? To make sure, Divinity must bear witness to the world as it now stands – heroes, villains, gods, and all – to ensure the rightful order of the Valiant Universe!
From BLOODSHOT to FAITH to NINJAK and dozens of surprise guest stars, traverse the world of Valiant's most enduring icons as DIVINITY guides a standalone entry point into the most acclaimed publishing line in comics today!
$3.99 | 32 pgs. | T+ | On Sale AUGUST 16th (FOC – 7/24/17)