Preview of Dead Letters #1 (BOOM!)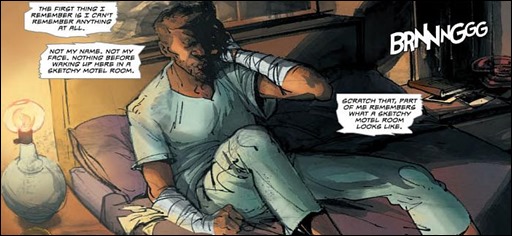 Here's a preview of Dead Letters #1 by writer Christopher Sebela and artist Chris Visions, courtesy of BOOM! Studios – on sale April 2nd, 2014.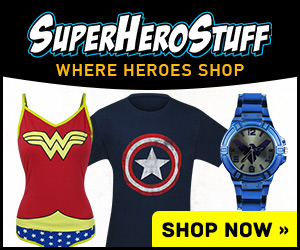 Dead Letters #1
Writer(s): Christopher Sebela
Artist(s): Chris Visions
WHY WE LOVE IT: Here at BOOM! Studios, crime is in our blood. From our comic-turned-feature film 2 GUNS to our critically acclaimed series HIT, we've always had a passion for all things noir. DEAD LETTERS is the next step in our exploration of the genre.
WHY YOU'LL LOVE IT:Creators Christopher Sebela (GHOST, HIGH CRIMES) and newcomer Chris Visions are two fresh voices that are about to take the industry by storm. Don't miss out on a wholly unique take on crime fiction.
WHAT IT'S ABOUT: Waking up in a fleabag motel with bandaged arms and a revolver on his desk, Sam doesn't remember a thing – not how he got here, where here is, or who he is. But the armed men knocking on his door do and Sam will have to use every trick from his forgotten repertoire to outrun and outsmart his way through a hardboiled wonderland of gang wars, femme fatales and big secrets.
– The Comic Book Critic