Nick Fury, Agent of S.H.I.E.L.D. #1
by Jim Steranko!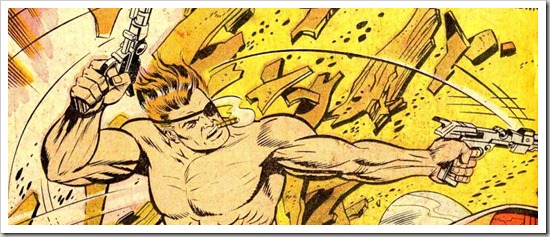 Welcome to the Classic Comic Book Page! We scour our memories and hundreds of comic book issues to bring you pages that we think are classics.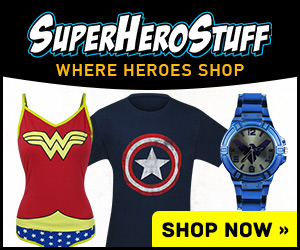 Here's a 2-page spread from Nick Fury, Agent of S.H.I.E.L.D. #1 "Who is Scorpio?" (June 1968) from Marvel Comics, written and illustrated by Jim Steranko and inked by Joe Sinnott.
Jim Steranko brought the "pop-art" late 1960's style into the pages of Marvel Comics during his brief, yet memorable, stint in comic books. His style is closely related to the realism and panel layouts of Neal Adams, yet has the psychedelic elements implemented by Steve Ditko. That being said, Steranko brought those elements together and showed a dynamism that was missing from the comics of the time.
Just about every page of his Nick Fury run could proudly hang on anyone's wall as a standalone piece of art!
Last year I posted a Jim Steranko Art Gallery that displayed some of the amazing covers and interior art from his Marvel Comics work. Go and take a look!
I can't say enough about Steranko as an artist. If you've never read any of his work, you should really seek it out. Here is a search for Steranko on Amazon.com
.
Anyway, here is a look at a fantastic 2 page spread from the first issue of Nick Fury. Click on the image to see it in its full glory.
Enjoy!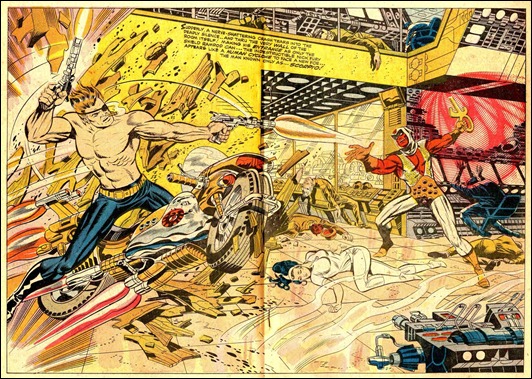 – The Comic Book Critic