Bloodshot U.S.A. #2 Preview (Valiant)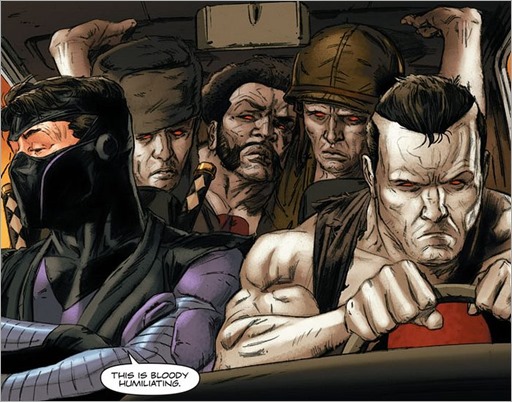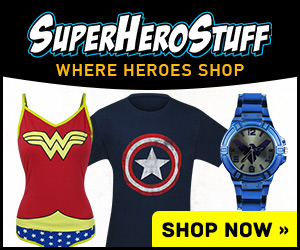 Here's a 6 page preview of Bloodshot U.S.A. #2 by writer Jeff Lemire and artist Doug Braithwaite, on sale November 23rd, 2016 from Valiant Comics.
BLOODSHOT U.S.A. #2 (of 4)
Written by JEFF LEMIRE
Art by DOUG BRAITHWAITE
Cover A by DOUG BRAITHWAITE (SEP162055)
Cover B by STEPHEN SEGOVIA (SEP162056)
Cover C by DAVE JOHNSON (SEP162057)
Variant Cover by DARICK ROBERTSON (SEP162058)
Variant Cover by CLAYTON CRAIN (SEP162059)
There are more than eight million people in New York City. And every single one of them just became Bloodshot.
With the flip of a switch, Project Rising Spirit has just infected every man, woman, and child in New York City with a designer "nanite virus," instantly transforming them into hard-coded killing machines. Now, block by block, the citizens of America's greatest metropolis are falling prey to their own destructive urges…and Bloodshot is the only soldier tough enough to go head-to-head with the entire Big Apple gone bad! With the humanity of an entire city on the line, Bloodshot is waging a one-man assault on Manhattan to root out the source of this machine-made infection before it hits the heartland… but will bullets and brute force be enough to stop the spread of a pandemic deadlier than anything in human history?
The city that never sleeps is about to get a wake-up call! Lock and load with New York Times best-selling writer Jeff Lemire (Old Man Logan, Moon Knight) and blockbuster artist Doug Braithwaite (NINJAK, ARMOR HUNTERS) as the most hostile comics event of the year heads into the heart of the concrete jungle!
$3.99 | 32 pgs. | T+ | On sale NOVEMBER 23rd (FOC 10/31/16)