Marvel Reveals Cover To
AVENGERS VS. X-MEN: CONSEQUENCES #1
Press release
After the biggest comic event of the year comes to its stunning conclusion, the Marvel Universe is left reeling—enter Avengers VS. X-Men: Consequences. This powerful weekly five issue limited series from acclaimed writer Kieron Gillen (Uncanny X-Men, upcoming Iron Man) and five of the most dynamic artists in the industry shows just what happens to the Marvel Universe after the dust settles from Avengers VS. X-Men.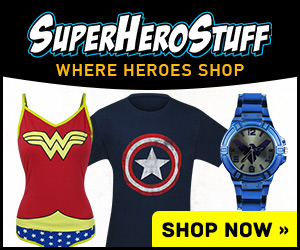 Who will survive? Can the Avengers and X-Men ever peacefully co-exist again? And what is the fate of Cyclops? The answers arrive here!
Don't miss out on the first chapter of the limited series event of the fall in Avengers VS. X-Men: Consequences #1, on sale October 10th in comic shops everywhere, on the Marvel Comics app, and the all-new Marvel Comics Webstore!
For more on Avengers VS. X-Men, please visit http://avx.marvel.com
Who are the real winners of this war? Join the conversation on Twitter with #AvX!
AVX: CONSEQUENCES #1 (AUG120569)
Written by KIERON GILLEN
Art by TOM RANEY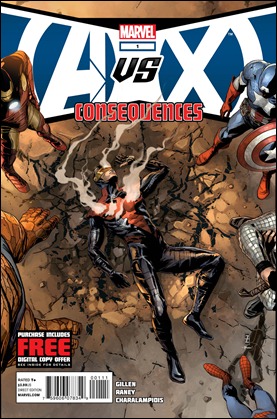 Cover by PATRICK ZIRCHER
FOC—09/17/12, On-Sale—10/10/12
AVX: CONSEQUENCES #2 (AUG120571)
Written by KIERON GILLEN
Art by STEVE KURTH
Cover by PATRICK ZIRCHER
FOC—09/24/12, On-Sale—10/17/12
AVX: CONSEQUENCES #3 (AUG120573)
Written by KIERON GILLEN
Art by SCOT EATON
Cover by PATRICK ZIRCHER
FOC—10/01/12, On-Sale—10/24/12
AVX: CONSEQUENCES #4 (AUG120575)
Written by KIERON GILLEN
Art by MARK BROOKS
Cover by PATRICK ZIRCHER
FOC—10/8/12, On-Sale—10/31/12
AVX: CONSEQUENCES #5 (AUG120577)
Written by KIERON GILLEN
Art by GABRIEL HERNANDEZ WALTA
Cover by PATRICK ZIRCHER
FOC—10/15/12, On-Sale—11/07/12
– The Comic Book Critic