Anno Dracula #1 Preview (Titan)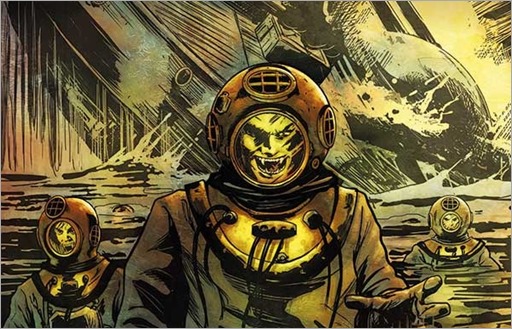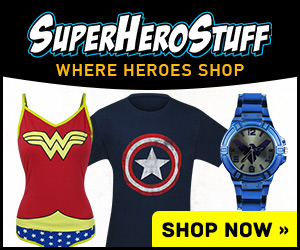 Here's an extended preview of Anno Dracula #1, an all-new miniseries by creator/writer Kim Newman and artist Paul McCaffrey, on sale March 22nd, 2017 from Titan Comics.
The Anno Dracula series depict an alternate 19th-century history where the characters of Bram Stoker's Dracula fail to prevent Count Dracula's subjugation of Great Britain, creating a world where vampires are living amongst humans and a central part of society.
Titan Comics' brand-new Anno Dracula #1 comes with five spectacular variant covers to collect from top industry artists including; Paul McCaffrey, Tom Mandrake (The Mummy), Brian Williamson (The New Avengers), Jeff Zornow (Halloween), and Mike Collins (Batman).
ANNO DRACULA #1
Writer: Kim Newman
Artist: Paul McCaffrey
1895. Prince Dracula has ruled Great Britain for ten years, spreading vampirism through every level of society. On the eve of Dracula's Jubilee, radical forces gather to oppose the tyrant. Kate Reed, vampire journalist and free-thinker, takes a seat on the revolutionary Council of Seven Days, though she learns that the anarchist group harbors a traitor in its midst. The Grey Men, Dracula's dreaded secret police, have been ordered to quash all resistance to the rule of the arch-vampire. With intrigue on all sides, the scene is set for an explosive addition to the Anno Dracula series.
COVER A: PAUL MCCAFFREY (Order code: JAN171977)
COVER B: TOM MANDRAKE (Order code: JAN171978)
COVER C: BRIAN WILLIAMSON (Order code: JAN171979)
COVER D: JEFF ZORNOW (Order code: JAN171980)
COVER E: MIKE COLLINS (Order code: JAN171981)
FC • 32pp • $3.99 On sale: March 22, 2017