Alexandria the Red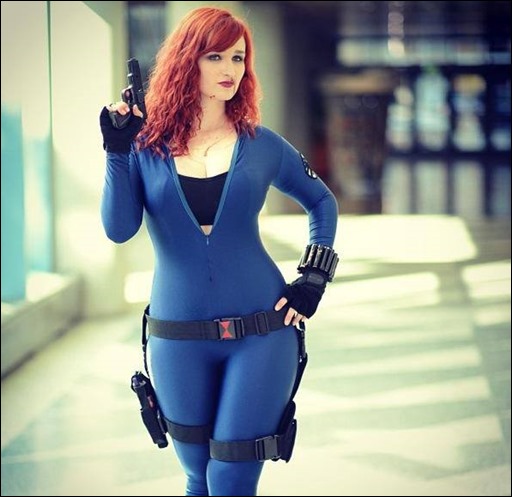 There are many talented models and performers who bring their love & enthusiasm to dressing up as their favorite characters. Comic Book Critic will occasionally showcase a performer who embodies this spirit of cosplaying.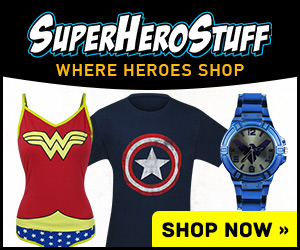 Whether it's creating the costume from scratch, altering the appearance of an existing one, or just getting into character, these performers spend a lot of time and effort on their craft. As much as we all enjoy seeing our favorite fictional characters represented in real life, let's not forget the behind-the-scenes work that goes into that portrayal.
One thing is for certain though, their love of cosplaying shines through in their work.
The Comic Book Critic Featured Cosplayer Interview is:
Alexandria the Red From California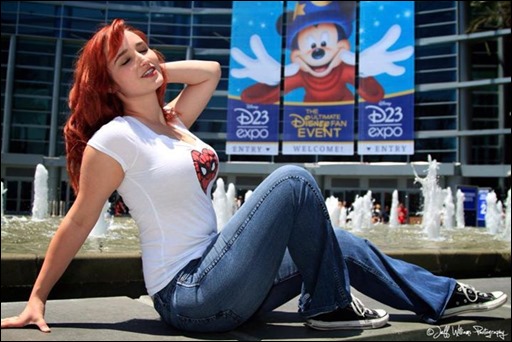 Alexandria the Red began cosplaying just three years ago, but in that short time, she has created a great portfolio of costumes. She recreates many of her favorite characters at cons and events and has a great time doing so. Alexandria took her skills in front of the camera and began modeling as well.
Whether she's wearing her favorite costume for her many fans, or doing modeling work in a private setting, she looks amazing and enjoys her work. Wouldn't we all wish we were as lucky?
Luckily, Alexandria found the time in her busy schedule to give us this interview. So read on to find out more about her!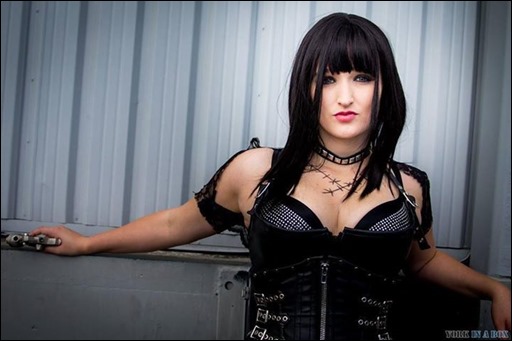 When did you begin cosplaying and why was it something you decided to do?
I made my first real cosplay in 2011. Before that I had always loved making my own Halloween costumes as well as themed outfits for school dances. I had no idea what cosplay was until I went to the Harry Potter premiere as Bellatrix Lestrange in 2011. A stranger who was also dressed up asked me if I ever attended conventions. I immediately did some research and decided that cosplay was something I wanted to try. My first convention was Wondercon 2012. I had such an incredible time that it encouraged me to continue.
Do you create all of the costumes you wear and is there one in particular which you're most proud of?
I make most of my cosplays from scratch. If I didn't make a particular item, I give credit to the seamstress. At this point, I am the most proud of my Elsa cosplay. I spent over 250 hours on it and its the most detailed piece I've ever made.
Did your modeling work come before or after you started cosplaying?
The modeling came after. It was more of a result of photographers asking me to bring other non cosplay clothes to shoots. I found that I liked modeling as much as modeling my own cosplay designs. For now, I'm just dabbling.
Do you find one more satisfying than the other?
There is a lot of satisfaction that comes from making your own clothing. Cosplay will most likely always be my favorite.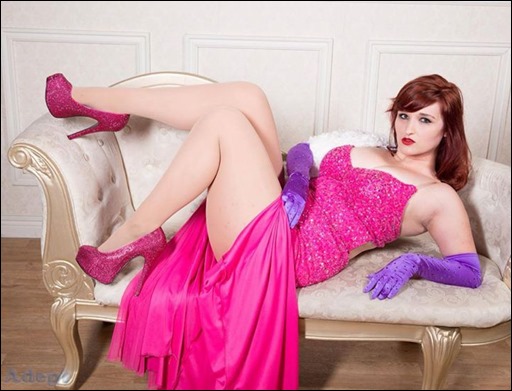 You look like you're having a lot of fun in your photoshoots, do you find them at all stressful at times?
Not at all! The key is to have a good time or it will show in your photos. I usually turn on music that puts me in a good mood. I like Lindsey Stirling for shoots.
Did you grow up playing video games or reading comics and do you still enjoy doing those things?
I didn't grow up a gamer. But I saved up and purchased my first console in 2012. I've been hooked ever since.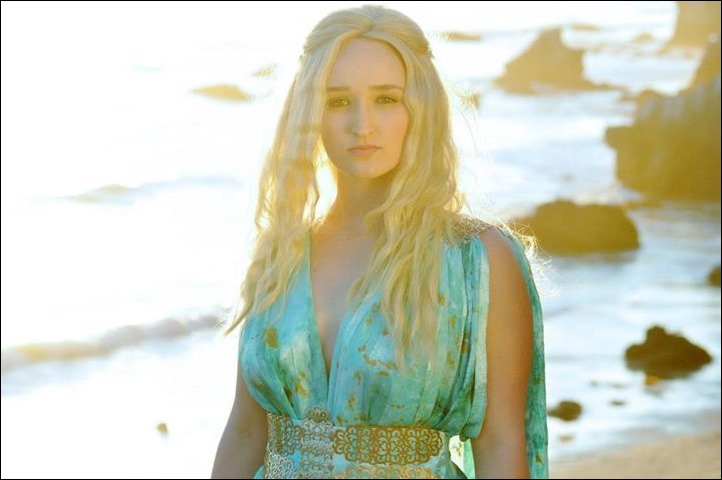 What are some of your favorite comics?
Right now I'm really enjoying Lady Mechanika and Rat Queens.
Did you consider yourself a nerd or geek early in life and did you grow up in that environment or did you just grow into it?
I was always that kid who would rather read than go outside. When I got into trouble, my mother would take away my books, not the TV. Which, in my head, was so much worse. My dad always had me watching Xena, Stargate, Battlestar Galactica when I was young. He is definitely the one who encouraged my geeky side.
So what do your non-cosplay friends think of your cosplaying?
Interestingly enough, once I started cosplaying, a lot of my "normal" friends started disappearing. Its hard to be good friends with people when all you want to talk about is how the person sitting at the next table over should cosplay so and so.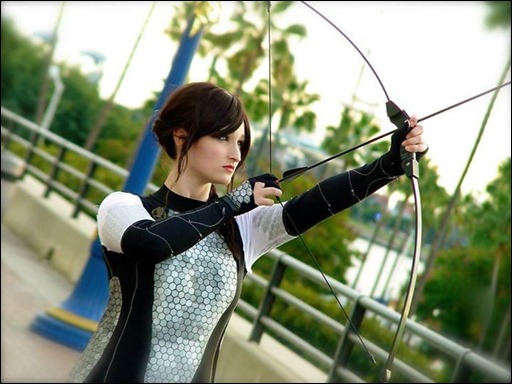 What keeps you coming back to cosplaying?
I'm passionate about it. It's one of my favorite things to do with my time. Making something with my own two hands is incredibly rewarding. You get a really good sense for your strengths and weaknesses when you learn new skills. I have also met some of the nicest people around through cosplay. I even met my boyfriend at a convention.
What's one of your most memorable moments?
I was at Amazing Las Vegas comic con and Stan Lee was going up an escalator at the same time that I was heading down. He waved and I felt all my childhood dreams coming together in one perfect moment.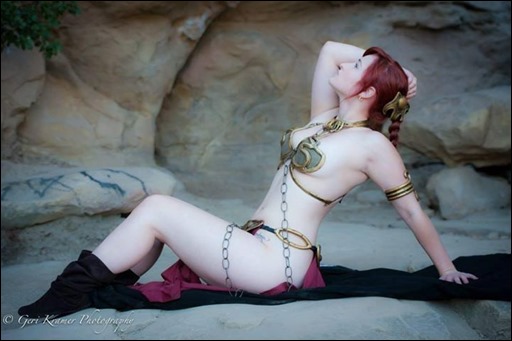 Have you ever had any bad experiences with people while cosplaying?
You'll find drama in any social circle. Cosplay is no different. I have simply learned to be careful who I trust and to treat everyone with respect and kindness.
There are always those who claim some women 'over-sexualize' their cosplaying. Do you feel some cosplayers go too far with it or does it really matter at all as long as they're having fun with the hobby?
It absolutely does not matter what a woman wears. Its not my, or anyone else's job to decide what's appropriate and what isn't. Live and let live is a motto more people should adopt.
I'm really looking forward to your Dawn (Cry For Dawn) cosplay, did you read the comics and what made you decide to come up with that cosplay?
I remember finding a Cry for Dawn comic in a box in my garage when I was younger. I was immediately captivated by her. I also haven't seen a lot of Dawn cosplays out there, so I thought I would give it a try.
How do you find the time to create your costumes, work, and do all the other things you enjoy?
Priorities. Just making the time whenever you can. I try not to procrastinate but that seems like a common trait among cosplayers.
Do you have any cosplayers that you look up to?
I really look up to Abby Dark-Star. She is very detail oriented and it challenges me in my own work. Not to mention she is very intelligent and not afraid to speak her mind.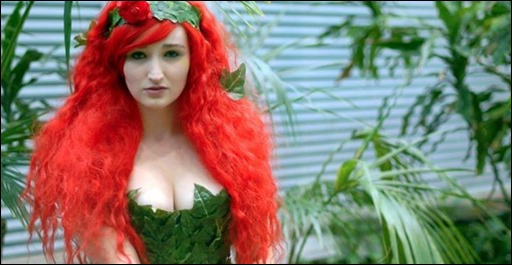 What do you feel about how cosplaying is quickly becoming more mainstream?
I think its a mixed bag. But its really unfair how accusatory geeks have become. I can't tell you how many times I've been charged with being a "fake geek". Apparently I missed the part where there was a list of geek guidelines hidden somewhere.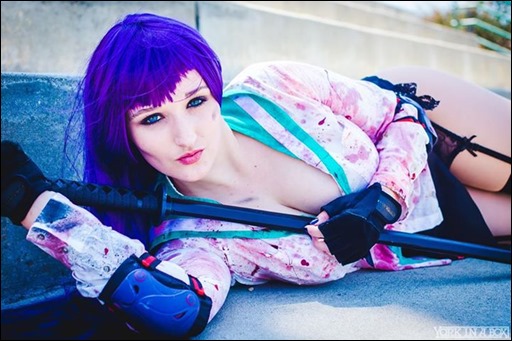 What advice do you have for someone just starting out?
YouTube is your best friend. There are tutorials for everything. I learned to sew with YouTube and a $30 rec center class. Your local Joann also offers sewing classes.
Do you have any new costumes that you're working on, that you can tell us?
Dawn is on the way. I'm working on Erza Scarlets Heaven's Wheel Armor from Fairy Tail. I always have something up my sleeve.
What does the future hold for you?
I'm going to see where the wind takes me. No specific plans as of yet. I hope to keep doing what I love and inspire people along the way.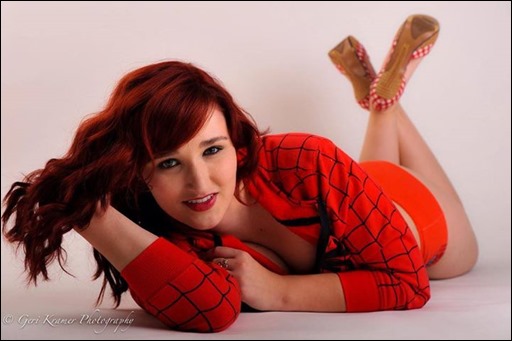 Thank you Alexandria and we look forward to seeing more of your work in the coming months!
Alexandria the Red Links
Photographer Credits
Jeff Williams
Eric Estrada
David Ngo
Morgan Olivia Newton
Blk Jack21
Share your thoughts about Alexandria the Red and her work in our comments section below!
– The Comic Book Critic