75 Years of Marvel:
From The Golden Age to The Silver Screen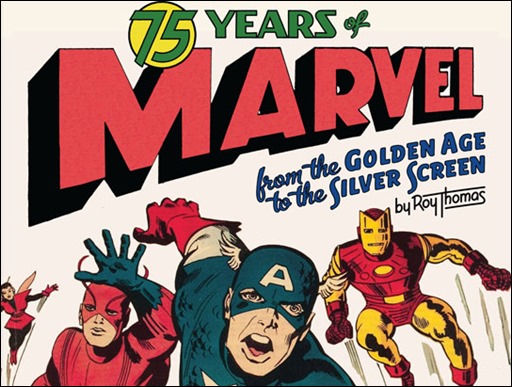 This Fall, Marvel & Taschen are publishing an enormous 700+ page magnum opus, written by Roy Thomas, entitled 75 Years of Marvel: From The Golden Age to The Silver Screen.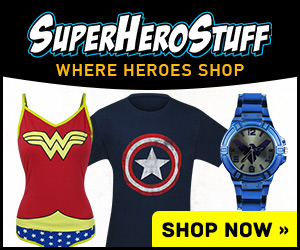 Press Release
In celebration of Marvel's 75th anniversary, this fall, TASCHEN presents 75 YEARS OF MARVEL: FROM THE GOLDEN AGE TO THE SILVER SCREEN, a 700+ page magnum opus of the most influential comic book publisher today with an inside look, not only at its celebrated characters – Captain America, Spider-Man, Thor and Iron Man, but also at the "bullpen" of architects whose names are almost as familiar as the protagonists they brought to life—Stan "the Man" Lee, Jack "King" Kirby, along with a roster of greats like Steve Ditko, John Romita, John Buscema, Marie Severin, and countless others. With essays by comic book historian and former Marvel editor-in-chief Roy Thomas, this book delves into the hearts of thousands of costumed characters who continue to fight the good fight in comics, movies, and toy aisles of the world.
From the very first issue of pulp impresario Martin Goodman's Marvel Comics in 1939, the comic book creators of Marvel's Golden Age flipped the traditional fantasy script by placing the inhuman and the invincible into the real world. With the likes of the fiery android the Human Torch, vengeful sea prince Sub-Mariner, and pip-squeak-turned-paragon Captain America, Marvel created a mythological universe grounded in a world that readers recognize as close to their own, brimming with humor and heartache.
In the early 1960s, this audacious approach launched the creation of heroes who have since become household names—Spider-Man, the Incredible Hulk, the Fantastic Four, Iron-Man, the Avengers, Thor, the X-Men—the list goes on. Fans still celebrate it as the Marvel Age of comics, an era populated by a pantheon of antagonistic heroes and misunderstood monsters.
The XL-format book includes:
More than 700 pages of over 2,000 images including vintage comic books, one-of-a-kind original art, behind-the-scenes photographs and film stills, as well as rare toys and collectibles.
A four-foot accordion-fold timeline, suitable for framing!
The author
Since 1965, Roy Thomas has been writing for movies, television, and especially comic books. With notable runs on Avengers, Uncanny X-Men, Conan the Barbarian, The Incredible Hulk, and Star Wars, he served as a Marvel editor from 1965-80 and editor-in-chief from 1972-74. He currently edits the comics-history magazine Alter Ego and writes two online Tarzan strips as well as the occasional comic book. He and his wife, Dann, live in South Carolina.
The editor
Art director and editor Josh Baker has been making books for TASCHEN since 2005. His one hundred-plus book collaborations include signed limited editions by Dennis Hopper, Bert Stern, and Ellen von Unwerth, and best-selling pop culture titles such as 75 Years of DC Comics and Norman Mailer's Moonfire. He lives in Oakland, California.
75 YEARS OF MARVEL: FROM THE GOLDEN AGE TO THE SILVER SCREEN
Roy Thomas, Josh Baker
Hardcover, 29.0 x 39.5 cm (11.4 x 15.6 in.), 720 pages
$200
On Sale: Fall 2014
Ex-Works: Fall/2014
ISBN 978-3-8365-4845-8
English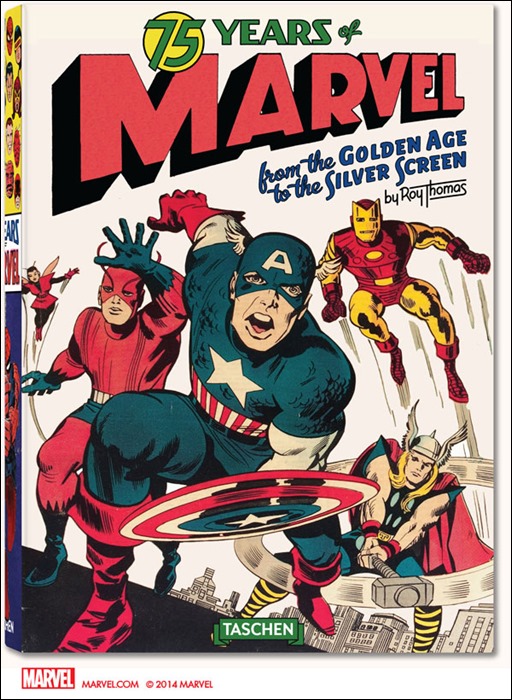 – The Comic Book Critic