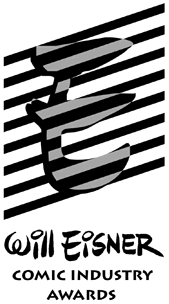 The 2011 Eisner Award winners were announced on Friday July 22nd, 2011 at the San Diego Comic-Con in San Diego, CA. The list of nominees can be found here and you can get more info from the Comic-Con 2011 site.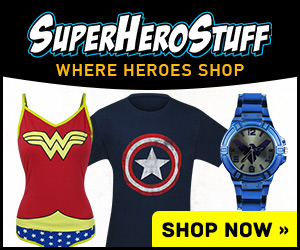 Media release
SAN DIEGO – The 2011 Will Eisner Comic Industry Awards, presented by Comic-Con International (Comic-Con®), ended on an unusual note Friday night with the Best Graphic Album-New category going to two winners: Jim McCann and Janet Lee's Return of the Dapper Men (published by Archaia) and Dan Clowes's Wilson (published by Drawn & Quarterly). The awards, considered the "Oscars®" of comics, were presented in a gala ceremony at the Indigo Ballroom of the Hilton Bayfront. The "Eisners," which honor comics' best and brightest, were held as part of Comic-Con, the world's largest comic book and popular arts event in the Western Hemisphere.

The Graphic Album category is somewhat comparable to "Best Picture" in the comics industry. Other notable winners included horror novelist Joe Hill for Best Writer (Locke & Key, IDW), Chew (Image) by John Layman and Rob Guillory for Best Continuing Series, Daytripper (Vertigo/DC) by Brazilian brothers Gabriel Bá and Fábio Moon for Best Limited Series, and American Vampire (Vertigo/DC) by Scott Snyder, Stephen King, and Rafael Albuquerque for Best New Series.

Creators who received multiple awards were Hellboy creator Mike Mignola (Best Cover Artist, Best Single Issue for Hellboy: Double Feature of Evil, published by Dark Horse>), famed French cartoonist Jacques Tardi (Best Reality-Based Work and Best U.S. Edition of International Material for It Was the War of the Trenches, published by Fantagraphics), and artist Skottie Young (Best Adaption from Another Work and Best Penciller/Inker for The Marvelous Land of Oz, published by Marvel).

The publisher taking away the most awards was IDW, with five total, including two for Dave Stevens' The Rocketeer Artist's Edition, in addition to Joe Hill's Best Writer nod and Darwyn Cooke's win for Best Writer/Artist. DC Comics had four winners plus two shared, along with bragging rights for the Best Comics-Related Book: 75 Years of DC Comics, by Paul Levitz. Dark Horse had three winners (including the two for Mignola) plus two shared. Marvel Comics received three trophies, while Archaia and Fantagraphics receive two. Other publishers taking home trophies included BOOM!, Drawn & Quarterly, Image, Scholastic, and VIZ.
Here is a complete list of all the 2011 Eisner Award Winners:
Best Short Story
"Post Mortem," by Greg Rucka and Michael Lark, in I Am an Avenger #2 (Marvel)
Best Single Issue (or One-Shot)
Hellboy: Double Feature of Evil, by Mike Mignola and Richard Corben (Dark Ho
Best Continuing Series
Chew, by John Layman and Rob Guillory (Image)
Best Limited Series
Daytripper, by Fábio Moon and Gabriel Bá (Vertigo/DC)
Best New Series
American Vampire, by Scott Snyder, Stephen King, and Rafael Albuquerque (Vertigo/DC)
Best Publication for Kids
Tiny Titans, by Art Baltazar and Franco (DC)
Best Publication for Teens
Smile, by Raina Telgemeier (Scholastic Graphix)
Best Humor Publication
I Thought You Would Be Funnier, by Shannon Wheeler (BOOM!)
Best Anthology
Mouse Guard: Legends of the Guard, edited by Paul Morrissey and David Petersen (Archaia)
Best Digital Comic
Abominable Charles Christopher, by Karl Kerschl, www.abominable.cc
Best Reality-Based Work
It Was the War of the Trenches, by Jacques Tardi (Fantagraphics)
Best Graphic Album—New
Return of the Dapper Men, by Jim McCann and Janet Lee (Archaia)
Wilson, by Daniel Clowes (Drawn & Quarterly)
Best Graphic Album—Reprint
Wednesday Comics, edited by Mark Chiarello (DC)
Best Adaptation from Another Work
The Marvelous Land of Oz, by L. Frank Baum, adapted by Eric Shanower and Skottie Young (Marvel)
Best Archival Collection/Project—Strips
Archie: The Complete Daily Newspaper Strips, 1946–1948, by Bob Montana, edited by Greg Goldstein (IDW)
Best Archival Collection/Project—Comic Books
Dave Stevens' The Rocketeer Artist's Edition, edited by Scott Dunbier (IDW)
Best U.S. Edition of International Material
It Was the War of the Trenches, by Jacques Tardi (Fantagraphics)
Best U.S. Edition of International Material—Asia
Naoki Urasawa's 20th Century Boys, by Naoki Urasawa (VIZ Media)
Best Writer
Joe Hill, Lock & Key (IDW)
Best Writer/Artist
Darwyn Cooke, Richard Stark's Parker: The Outfit (IDW)
Best Penciller/Inker or Penciller/Inker Team
Skottie Young, The Marvelous Land of Oz (Marvel)
Best Painter/Multimedia Artist (interior art)
Juanjo Guarnido, Blacksad (Dark Horse)
Best Cover Artist
Mike Mignola, Hellboy, Baltimore: The Plague Ships (Dark Horse)
Best Coloring
Dave Stewart, Hellboy, BPRD, Baltimore, Let Me In (Dark Horse); Detective Comics (DC); Neil Young's Greendale, Daytripper, Joe the Barbarian (Vertigo/DC)
Best Lettering
Todd Klein, Fables, The Unwritten, Joe the Barbarian, iZombie (Vertigo/DC); Tom Strong and the Robots of Doom (WildStorm/DC); SHIELD (Marvel); Driver for the Dead (Radical)
Best Comics-Related Periodical/Journalism
ComicBookResources, produced by Jonah Weiland (www.comicbookresources.com)
Best Comics-Related Book
75 Years of DC Comics: The Art of Modern Mythmaking, by Paul Levitz (TASCHEN)
Best Publication Design
Dave Stevens' The Rocketeer Artist's Edition, designed by Randall Dahlk (IDW)
HALL OF FAME
Judges' Choices: Ernie Bushmiller, Jack Jackson, Martin Nodell, Lynd Ward
Elected: Mort Drucker, Harvey Pekar, Roy Thomas, Marv Wolfman
Russ Manning Promising Newcomer Award:
Nate Simpson
Bob Clampett Humanitarian Award:
Patrick McDonnell
Bill Finger Excellence in Comic Book Writing Award:
Del Connell, Bob Haney
Will Eisner Spirit of Comics Retailer Award:
Comics & Vegetables, Tel Aviv, Israel – Yuval Sharon, Danny Amitai