The Future of Mutankind Begins Here! Your New Look at
X-MEN GOLD #1!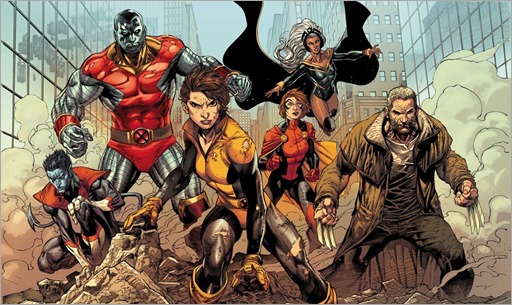 Here's a short preview of X-Men Gold #1 by writer Marc Guggenheim and artist Ardian Syaf, on sale April 5th, 2017 from Marvel Comics.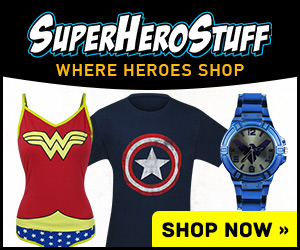 Press Release
From the ashes of Inhumans vs. X-Men, an all-new team will rise to make Charles Xavier's dream become a reality!
Today, Marvel is pleased to present your new look inside X-MEN GOLD #1 – the hotly anticipated debut issue, coming to comic shops everywhere on April 5th. Brought to you by the all-star creative team of Marc Guggenheim (X-Men, television's Arrow) and Ardian Syaf (Superman/Batman), a new day is dawning for the Children of the Atom – one that is sure to please fans old and new!
Kitty Pryde has returned to Earth to find the X-Men in shambles. Now, the student will become the teacher as Kitty takes the reigns to assemble a team of the brightest, the toughest and the heaviest hitters in the X-Men's vast roster. Storm, Colossus, Nightcrawler, Old Man Logan and Rachel Grey. They are the X-Men, and they're here to take mutantkind into the future!
Be there as they embark on their first adventure in X-MEN GOLD #1 – available wherever comics are sold on April 5th!
X-MEN GOLD #1 (FEB170777)
Written by MARC GUGGENHEIM
Art & Cover by ARDIAN SYAF
Variant Covers by DAVID MARQUEZ (FEB170782), BILLY MARTIN (FEB170781), SKOTTIE YOUNG (FEB170783) and BOB MCLEOD (FEB170779)
Hip-Hop Variant by ANDRE LEROY DAVIS (FEB170778)
Corner Box Variant by LEONARD KIRK (FEB170780)
Party Variant by RON LIM (DEC168886)
Party Sketch Variant Also Available
FOC – 03/13/17, On-Sale – 04/05/17