Valiant Entertainment Appoints
Dinesh Shamdasani to CEO,
Jason Kothari to Vice Chairman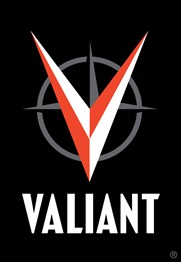 Press Release
Valiant Entertainment today announced that co-founder and Chief Creative Officer Dinesh Shamdasani has been elected CEO, and founding CEO Jason Kothari has been appointed Vice Chairman of Valiant's Board.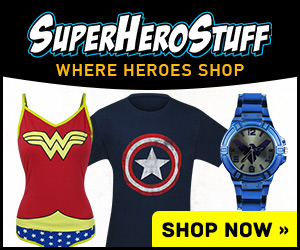 "The foundation for Valiant has been rebuilt after years of dedicated efforts from our team. I look forward to handing the duties of CEO to my talented co-founder and good friend Dinesh, and to serving the company as Vice Chairman to help pave the way for Valiant's future growth," said Mr. Kothari.
As Valiant's co-founder and Chief Creative Officer, Mr, Shamdasani has been responsible for overseeing the creative direction of Valiant's comic and film projects, and has been an integral leader in the day-today operations of the company. In his new role as CEO, he will retain his current duties, in addition to assuming the responsibilities of Valiant's chief executive office.
"Valiant had a stellar year in 2012 – one that exceeded all of our internal targets and broader expectations in the industry at large. The Board welcomes both Dinesh and Jason in their new roles" said Valiant Chairman Peter Cuneo. "Valiant's Board and management team are energized to build on the company's exciting pace of growth in publishing, media, and beyond."
With Mr. Kothari as CEO, Valiant Entertainment successfully acquired the Valiant library, assembled a talented management team, and raised multiple rounds of financing from strategic investors, culminating in Valiant's hugely successful 2012 return to comics publishing. Over the course of the past year, the company has continued to expand in comics, licensing and film, including the development of a slate of major motion pictures in partnership with leading producers and writers.
"Over the course of five years, Jason laid the foundation that became the basis for all of Valiant's strengths," said Mr. Shamdasani. "With the company now firmly established, we look forward to furthering Valiant's mission in the coming months and years. We couldn't be more excited about what's coming next."
About Valiant Entertainment
Valiant Entertainment is a leading character-based entertainment company that owns and controls a library of 1,500 characters. Since its inception in 1989, Valiant has sold 80 million comic books, launched a number of video game franchises, and has a slate of major motion pictures in development. Visit ValiantUniverse.com for more information.
– The Comic Book Critic