VALIANT Slashes First Four TPB Collections
to $9.99!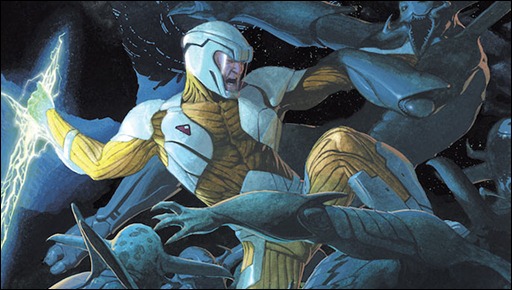 Press release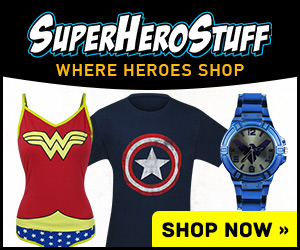 Valiant is proud to announce that it is cutting the price of the upcoming trade paperback volumes collecting the four series that launched the "Summer of Valiant" – X-O Manowar, Harbinger, Bloodshot, and Archer & Armstrong – to the special introductory price of $9.99!
Due to popular demand, each of Valiant's previously solicited trade paperback collections will be joining X-O Manowar Vol. 1: By The Sword TPB by Robert Venditti and Cary Nord – on sale December 5th – at the $9.99 price point. With one collection hitting stores each month through March, this is the perfect entry point into the new Valiant Universe, the critically acclaimed comic book relaunch of 2012!
"Valiant is dedicated to getting its titles into the hands of as many new readers as possible and a $9.99 price point is the perfect way to do that," said Valiant Publisher Fred Pierce. "Our 'Summer of Valiant' launch generated a tremendous amount of critical acclaim, and retailer support for the first X-O Manowar trade paperback has been through the roof. If you've been holding out on trying a particular title or the new Valiant Universe as a whole, this is the perfect opportunity to find out what you've been missing. You'll get hooked!"
Four series. Four months. Four all-new entry points into the superhero universe that has everyone talking. Featuring work from some of the industry's leading talents, find out why Valiant has topped the charts and won over a legion of fans and critics worldwide with the X-O Manowar Vol. 1: By The Sword TPB, Harbinger Vol. 1: Omega Rising TPB, Bloodshot Vol. 1: Setting The World On Fire TPB, and Archer & Armstrong Vol. 1: The Michelangelo Code TPB – on sale in finer comic shops everywhere this winter!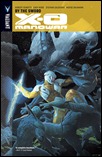 X-O MANOWAR VOL. 1: BY THE SWORD TPB (OCT121241)
Written by ROBERT VENDITTI
Art by CARY NORD
Cover by ESAD RIBIC
$9.99/Rated T+/112 pgs.
ISBN: 978-0-97964094-0-5
ON SALE DECEMBER 5th
HARBINGER VOL. 1: OMEGA RISING TPB (NOV121345)
Written by JOSHUA DYSART
Art by KHARI EVANS
Cover by ARTURO LOZZI
$9.99/Rated T+/128 pgs.
ISBN: 978-0-97964095-7-5
ON SALE JANUARY 9th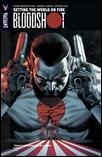 BLOODSHOT VOL. 1: SETTING THE WORLD ON FIRE TPB (DEC121274)
Written by DUANE SWIERCZYNSKI
Art by MANUEL GARCIA & ARTURO LOZZI
Cover by ARTURO LOZZI
$9.99/Rated T+/112 pgs.
ISBN: 978-0-9796409-6-4
ON SALE FEBRUARY 6th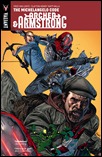 ARCHER & ARMSTRONG VOL. 1: THE MICHELANGELO CODE TPB
Written by FRED VAN LENTE
Art by CLAYTON HENRY
Cover by MICO SUAYAN
$9.99/Rated T+/112 pgs.
ISBN: 978-0-9796409-8-8
ON SALE MARCH 6th
– The Comic Book Critic