Valiant Comics, who have been publishing licensed properties and original characters since 1989, have issued a press release today announcing that it will be reintroducing the Valiant Universe in print and digital comics in 2012!

Press release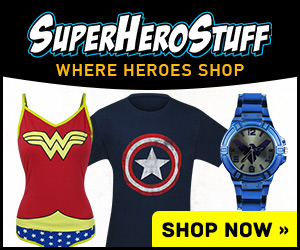 New York, NY – June 2, 2011 – Valiant Entertainment, the character-based entertainment company with more than 1,500 characters in its library, announced it will reintroduce the critically acclaimed Valiant Universe in print and digital comics in 2012. Valiant has hired accomplished industry executives and creative talent to expand its management team. The first announcement is that former Marvel CEO and Vice Chairman Peter Cuneo has assumed the role of Chairman of Valiant.

Valiant Entertainment, co-founded by Jason Kothari and Dinesh Shamdasani, has received a capital infusion from private investment company Cuneo & Company, LLC. Peter Cuneo, Managing Principal of Cuneo & Co., recently concluded ten years of leadership at Marvel Entertainment, which achieved one of the most extraordinary turnarounds in entertainment history during that period. His tenure with Marvel concluded with Marvel's sale at the end of 2009 to The Walt Disney Company for over $4 billion. Gavin Cuneo, Principal of Cuneo & Co., was an investment banker with Bank of America Merrill Lynch prior to the founding of Cuneo & Co. He has spent over ten years working in investment banking and investment management and has been appointed to Valiant's Board of Directors. Peter and Gavin Cuneo are working closely with Valiant's expanded management team to usher in the new era of Valiant.

"I am excited to be partnering with Peter and Gavin," said CEO Jason Kothari. "Peter's decade of leadership at Marvel, Gavin's decade of experience on Wall Street, and their highly active roles with Valiant will be integral to our expansion."

"The strength of the management team which Jason has created and the quality of the characters owned and controlled by the company have made this an extremely attractive and exciting investment," said Peter Cuneo.

"We see a great opportunity in today's comic book industry for the emergence of a brand that combines the power of a strong legacy with a first-class creative and business team," said Gavin Cuneo.

Originally founded in 1989, Valiant Comics quickly became one of the most successful comic book publishers by creating unique and compelling heroes and villains and focusing on storytelling. Valiant characters have been written and illustrated by many of the industry's most famous creative talents, including Jim Shooter, Bob Layton, Barry Windsor Smith, Joe Quesada, Jim Lee, Frank Miller, Garth Ennis, Warren Ellis, Bryan Hitch, Steve Ditko, Mike Mignola and Neal Adams, among many others. Previously named Publisher of the Year by Diamond Comics Distributors, Valiant characters have sold over 80 million comic books. After creating some of the most popular comic book characters, Valiant was acquired by video game company Acclaim Entertainment. Acclaim used the characters as the basis for a number of successful video game franchises. Acclaim went out of business in 2005 due to issues unrelated to Valiant, including the loss of key sports video game licenses. This enabled Valiant Entertainment to acquire all the rights to the Valiant Comics library at the end of 2007. Valiant Entertainment began operations in 2008 and has made significant progress in the licensing and development of major motion pictures that will be communicated in the coming months. Valiant now expands into publishing.

"We have been planning the reintroduction of the Valiant titles for some time and I'm excited to announce our scheduled launch for 2012," said Director Dinesh Shamdasani. "Cutting-edge characters and stories were the core tenants of the original Valiant and are the core tenants of the new Valiant."

"Valiant owns and controls a universe of some of the most recognizable characters in the comic world," added Peter Cuneo. "To this day, despite interruptions in its history, Valiant has retained an extremely passionate fan base. We are keenly focused on bringing the original Valiant Universe back for these fans as well as introducing these powerful characters and stories to new readers."

About Valiant Entertainment

Valiant Entertainment is a character-based entertainment company that owns and controls some of the most cherished comic characters ever created across all media, including film, television, video games, new media, publishing, and consumer products. Since their creation in 1989, Valiant characters have sold 80 million comic books and have been the basis of a number of successful video game franchises. Valiant's extensive library includes over 1,500 characters, such as X-O Manowar, Bloodshot, Harbinger, Shadowman, and Ninjak. Visit www.ValiantEntertainment.com.