Stars, Stripes & Explosive Action – Your First Look at U.S.AVENGERS #1!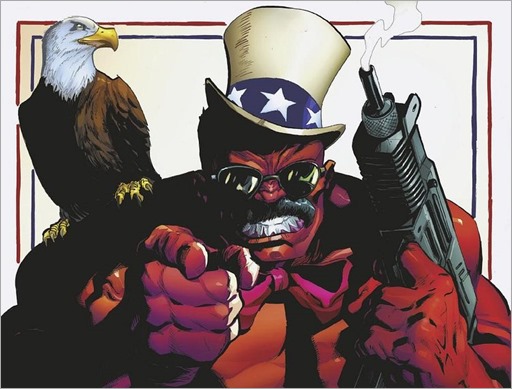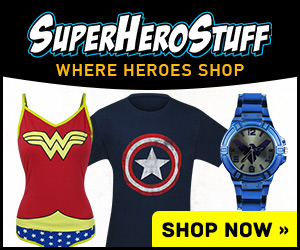 Here's your first look at 4 pages from U.S.Avengers #1 by writer Al Ewing and artist Paco Medina, on sale January 4th, 2017 from Marvel Comics.
Press Release
In a world beset by danger, the United States of America needs a team of heroes they can rely on. In 2017, you're gonna get them, True Believer – because they're coming at you in the highly anticipated U.S.AVENGERS #1 from creators Al Ewing and Paco Medina!
Prepare yourselves for the coming of…AMERICAN INTELLIGENCE MECHANICS! Now operating as part of the U.S. Government, A.I.M. will dare any danger – no matter how awesome it may be. They'll fight the good fight to protect their nation from the weirdest, wildest, threats around.
Sunspot, Cannonball, Iron Patriot, Enigma, Captain America 20XX, Squirrel Girl and the Red Hulk – the most patriotic super-group of them all is here and they're ready to save the day. And you better believe they'll do it all looking tried and true in the red, white and blue! Are you ready? Can you handle…the U.S.Avengers? Don't miss one moment of the high-octane action when this can't-miss new series debuts on January 4th in U.S.AVENGERS #1!
U.S.AVENGERS #1 (OCT160723)
Written by AL EWING
Art & Cover by PACO MEDINA
Variant Cover by RYAN STEGMAN (OCT160724)
Hip-Hop Variant by OMAR CASANOVA (OCT160726)
Action Figure Variant by JOHN TYLER CHRISTOPHER (OCT160727)
XCI Variant by MIKE PERKINS (OCT160728)
Young Variant by SKOTTIE YOUNG (OCT160725)
State Variants by ROD REIS Also Available.
See Diamond Order Form For More Info.
FOC – 12/05/16, On-Sale – 01/04/17