Ultimate Spider-Ham Debuts at Comic-Con International!
Press release
Next week, Marvel Television returns to Comic Con International in San Diego and they're coming with the biggest Super Hero television exclusives of the summer!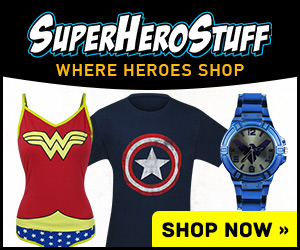 Join Jeph Loeb, Head of Marvel Television, for the Marvel Television Presents panel on Saturday, July 14 at 10:30am in Room 6BCF which includes a can't miss Ultimate Spider-Man world premiere.
Loki gets revenge on Spider-Man by turning him into a pig — AKA Spider-Ham!
Plus, get exclusive news about Marvel Universe on Disney XD, Marvel Knights Animation and a limited edition Ultimate Spider-Man button you won't get anywhere else!
– The Comic Book Critic