BOOM! Studios Relaunches Hellraiser
With New Ongoing "The Dark Watch"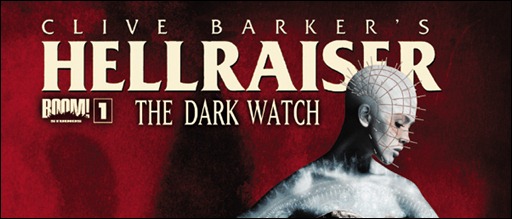 Press release
This February, BOOM! Studios will relaunch the HELLRAISER franchise with HELLRAISER: THE DARK WATCH, an all-new ongoing monthly series. The relaunch of this incredibly popular series will be co-written by creator Clive Barker and Brandon Seifert (WITCH DOCTOR, HELLRAISER: THE ROAD BELOW) and illustrated by newcomer Tom Garcia (HELLRAISER).
NEW ONGOING SERIES! THE NEW ERA OF HELLRAISER BEGINS!