First Look at SKULLKICKERS #24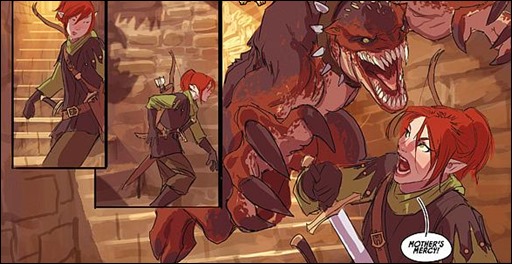 Here is a 6 page preview of Skullkickers #24 by Ron Marz, Adam Warren, Todd DeZago, Jim Zub, Lee Moder, Tom Raney, Stjepan Sejic, & Lar deSouza, on sale August 28th, 2013 from Image Comics.
SKULLKICKERS #24
Story – RON MARZ, ADAM WARREN, TODD DEZAGO, JIM ZUB
Art – LEE MODER, TOM RANEY, STJEPAN SEJIC, LAR deSOUZA
Cover – EDWIN HUANG & JIM ZUB
AUGUST 14
32 PAGES / FC / T
$3.50
BEFORE SKULLKICKERS
A return to our classic  legacy numbering just in time for a new set of Tavern Tales! Four short stories by top flight talent detailing the earlier adventures of our heroes.