Welcome to the 2014 Top Shelf Massive
$3 Graphic Novel Sale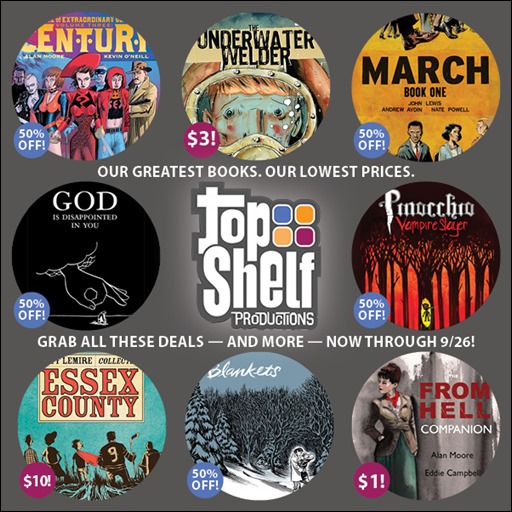 You can pick up the year's greatest graphic novels
at incredibly low prices by ordering direct from Top Shelf!
Top Shelf is having a massive $3 graphic novel sale now through September 26th, 2014! Not only can you get some great books for only three bucks, but they are also offering MANY of their books at greatly slashed prices… all the way down to just $1! You can't even get a coffee at most places for $3, much less comic books. So for the price of a light lunch you can get many great books that will entertain you and leave lasting memories.
This offer is too good to pass up, but it's only around for a short time each year. Take advantage of their Top Shelf's generosity and pick up a few extra as gifts for your friends. Spread the love of comics for only a few bucks!
Share this post with your comic book reading friends, they'll love you for it!