Who Withstood the Cataclysm?
Your First Look at SURVIVE #1!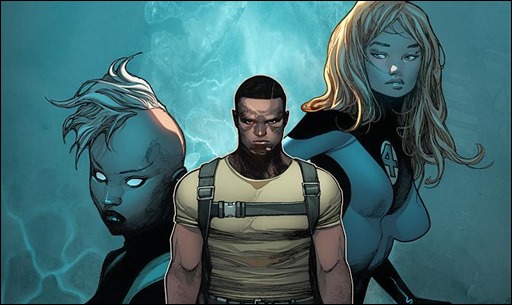 Here's your first look at Survive #1 by writer Brian Michael Bendis and artist Joe Quinones, courtesy of Marvel Comics – on sale March 26th, 2014.
Press Release
This March, the Ultimate Universe attempts to rebuild from total devastation at the hands of Galactus. But with every ending there comes a new beginning – and the next stage of the Ultimate Universe starts here!  Today, Marvel is pleased to present your first look at SURVIVE #1 from the blockbuster creative team of Brian Michael Bendis and Joe Quinones!