Take A Walk On The Dark Side With
THE SUPERIOR FOES OF SPIDER-MAN!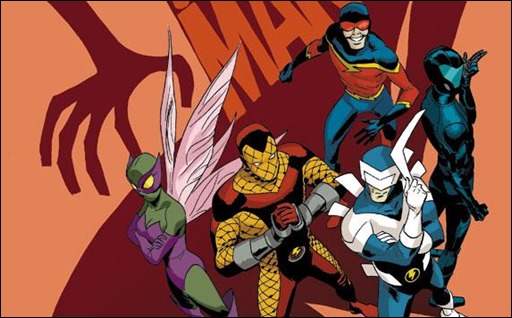 Press Release
This July, critically acclaimed writer Nick Spencer and Eisner Award winning artist Steve Lieber put fans in the shoes of the all-new Sinister Six with The Superior Foes of Spider-Man #1! This all new ongoing, launching during Superior Spider-Month, gives fans a whole new look into the world of Superior Spider-Man, great for lapsed and new readers alike!
With superior power comes superior responsibility…and superior villains! Boomerang, Shocker, Speed Demon, the Beetle, and Overdrive take a cue from the Superior Spider-Man and get upgraded for a new era of evil – and the score of a lifetime! It's a tale of suspense that'll turn the Marvel Universe upside down – as only THE SUPERIOR FOES OF SPIDER-MAN can!