Smash Into Your First Look at the
All-New SHE-HULK #1!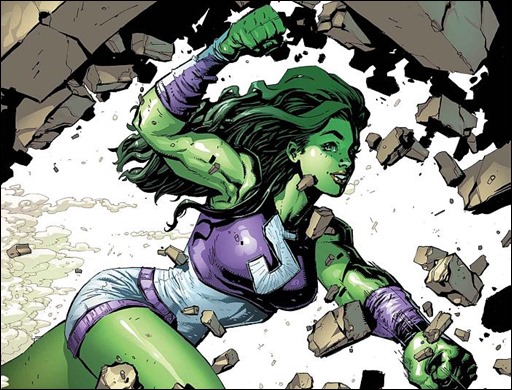 Here's a preview of She-Hulk #1 by writer Charles Soule and artist Javier Pulido, courtesy of Marvel Comics – on sale February 12th, 2014.
Press Release
Lawyer. Avenger. Hero. Friend. Jennifer Walters has been called many things – but to most, she's known only as the She-Hulk! Today, Marvel is proud to present your first look at SHE-HULK #1 – the all-new ongoing series written by rising star Charles Soule and drawn by fan-favorite artist Javier Pulido! Savior of the world on more than one occasion, Jennifer Walters is embarking on a brand new, and no less dangerous mission – opening a new law practice!