Preview of Polarity Vol. 1 TPB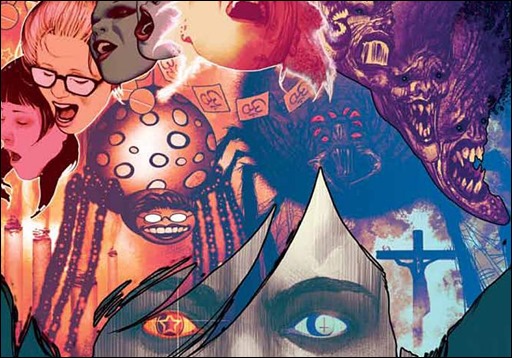 Here's a preview of Polarity Vol. 1 TPB by writer/musician Max Bemis and artist Jorge Coelho, courtesy of BOOM! Studios – on sale December 4th, 2013.
Polarity Vol 1 TPB
Written by: Max Bemis
Illustrated by: Jorge Coelho
ISBN13: 9781608863464
Diamond Code: OCT131011
WHY WE LOVE IT: The combination of a very personal story with a completely fresh take on the nature of super powers had us hooked from the beginning.
WHY YOU'LL LOVE IT: Max Bemis is not only an incredibly talented songwriter (and lead singer for the band Say Anything), but an exciting, fresh voice in comics. Jorge Coelho serves up dynamic, expressive action while keeping POLARITY grounded. Plus everyone hates hipsters, right?