Monsters Smash Across the WARZONES! in MRS. DEADPOOL AND THE HOWLING COMMANDOS #1!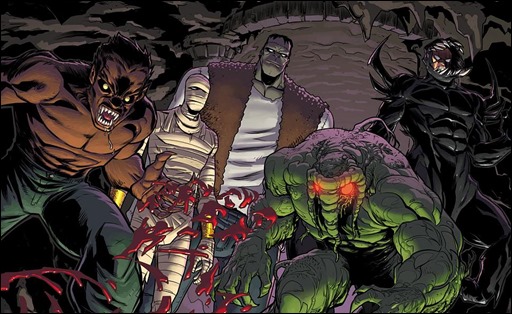 Here's a short preview of Mrs. Deadpool and The Howling Commandos #1, a Secret Wars series by writer Gerry Duggan and artist Salvador Espin, on sale June 10th, 2015 from Marvel Comics.
Press Release
This June – prepare to meet the strangest super team of them all as they emerge from Monster Metropolis and take Battleworld head on!