BOOM! Studios Announces 'We The People' Print For Max Bemis' EVIL EMPIRE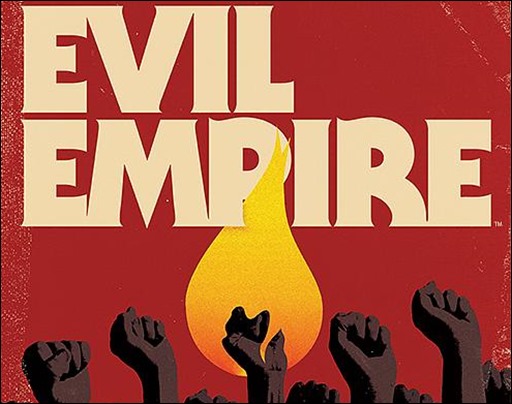 Evil Empire #1 by Max Bemis arrives in stores March 5th, 2014 backed by an extremely limited edition (only 50 copies) print promotion from BOOM! Studios.
Press  Release
Award-winning publisher BOOM! Studios is proud to announce the March debut of EVIL EMPIRE, the political thriller that asks: What would happen if modern society crossed the line and became the megalomaniacal force we'd always fought against? Instead of a story that picks up when this so-called "evil empire" is already in place, Say Anything lead singer Max Bemis (POLARITY) and artist Ransom Getty (Guarding the Globe, Suicide Squad) take us to the very beginning and show the devolution of society through the eyes of an outspoken, female hip-hop artist named Reese.