Lady Deathstrike Returns
In Your First Look at X-MEN #7!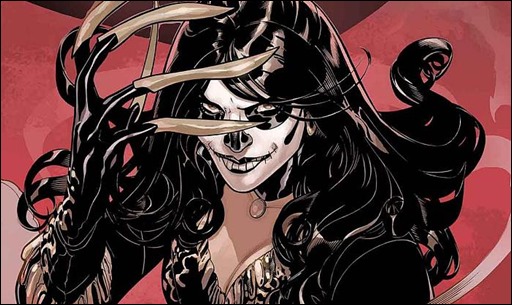 Here's a quick first look at X-Men #7 by writer Brian Wood and artist Terry Dodson, courtesy of Marvel Comics – on sale November 20th, 2013. Lady Deathstrike Returns!
Press release
This November, the six-part Muertas arc kicks off in X-Men #7 with the return of one of the X-Men's deadliest foes – Lady Deathstrike!
From the blockbuster creative team of Brian Wood and Terry Dodson – as the X-Men regroup following the catastrophic events of Battle of the Atom, a new threat closes in from the shadows and a new member joins the X-Men! Lady Deathstrike is back, and she's assembling an all-new Sisterhood of Mutants to take them down! It's going to take everything they've got to stop them – including new arrival and  fan-favorite X-Factor alum Monet!