LUCASFILM AND DARK HORSE ANNOUNCE THE BIGGEST EVENT IN THE HISTORY OF STAR WARS COMICS!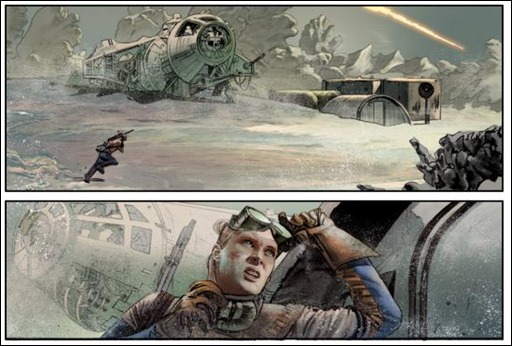 George Lucas's original-draft screenplay for The Star Wars
to be adapted by J. W. Rinzler and Mike Mayhew!
Press Release
It's no April Fools' prank! Dark Horse is honored to announce a dream project: working with J.W. Rinzler, executive editor at LucasBooks, and artist Mike Mayhew (Avengers) to adapt the rough-draft original screenplay which spawned the biggest franchise in film history!
Three years before his 1977 film, George Lucas put down on paper his first story set in a galaxy far, far away—a tale of fantastic adventures, daring escapes, "lazer swords," romance, and monsters. A story of Jedi Annikin Starkiller and General Luke Skywalker, an alien named Han Solo, and evil Sith Knights. The screenplay was titled The Star Wars!