Reanimator, H.P. Lovecraft's Macabre Mad Scientist, Returns to Dynamite In April 2015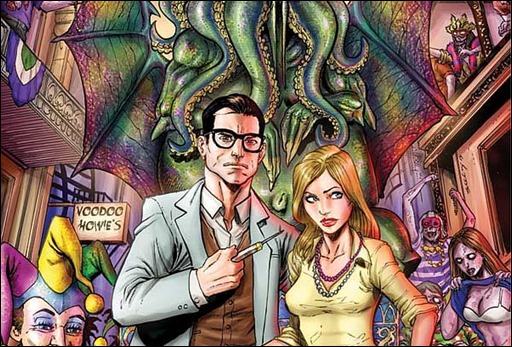 Dynamite Entertainment is bringing back H.P. Lovecraft's infamous villain, Dr. Herbert West, in Reanimator #1, a four issue miniseries by writer Keith Davidsen and artist Randy Valiente, in April 2015.
Here's your first look at art and covers to Reanimator #1 available in April.
Press Release
Dynamite Entertainment proudly resurrects one of horror's most infamous villains in Reanimator, a four-issue miniseries written by Keith Davidsen and illustrated by Randy Valiente. Featuring the notorious Dr. Herbert West — the mad scientist created by weird fiction author H.P. Lovecraft — Reanimator debuts its first issue in April and features variant covers by comic artists well-known for their horror work: Jae Lee (Dark Tower), Francesco Francavilla (Afterlife with Archie), Tim Seeley (Hack/Slash), and Andrew Mangum (Wilder).