Generations Collide in Your New Look at GUARDIANS OF INFINITY #1!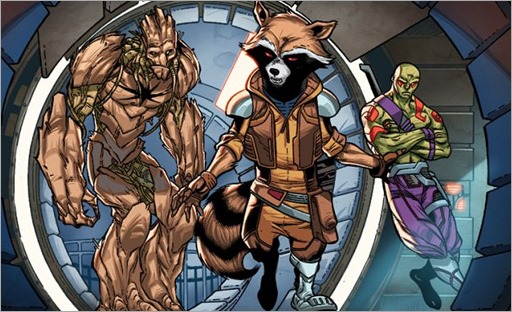 Here's your first look at 4 pages from Guardians of Infinity #1 by Dan Abnett and Carlo Barberi, on sale December 2nd, 2015 from Marvel Comics.
Press Release
This December, the infinite expanse of space and time will give way, and three eras of heroes will collide!